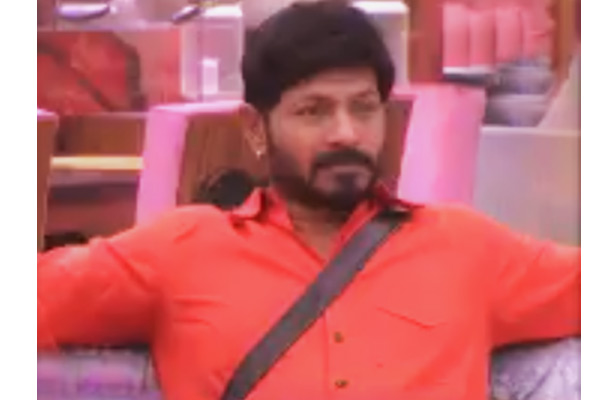 Those who are feeling that, Bigg boss -2 Telugu needs more spice and drama might have fully satisfied with today's episode of Bigg Boss as there were heated arguments, bitter conversations, vociferous screaming, fierce challenges and nasty fightings in the show today. Probably this is the fiercest Bigg boss show in Telugu till date.
It all started for food as Tejaswi commented that some people are taking more food without thinking of others yet to join, leaving them starved. She added, people who are taking more food are also not eating all of it and wasting it by throwing in dustbin while others are starving.
Samrat, captain of the house, also pointed that some people are not washing the spoons they used and questioned – "is this what is being taught in your houses". Nutan Naidu objected why you are bringing "houses" and "family members" into the topic and the arguments continued as Nutan, Kaushal at one side and Tanish, Samrat at other side and most of the housemates supporting Samrat and Tanish group. The screamings continued and it looked as if someone will start physical attack too. Kaushal seems to be new villain for the housemates as most of them grouped against him.
Later again there was a contest for captaincy and Amit, Tanish and Kaushal contested. Kireeti Damaraju tried to physically harm Kaushal during that but Babu Gogineni stopped it. Kireeti also pointed out – Kaushal's (mis) behaviour with women in the house is not acceptable and Kaushal demanded an explanation and that again turned into heated argument
Seems the show is turning spicy day by day !!