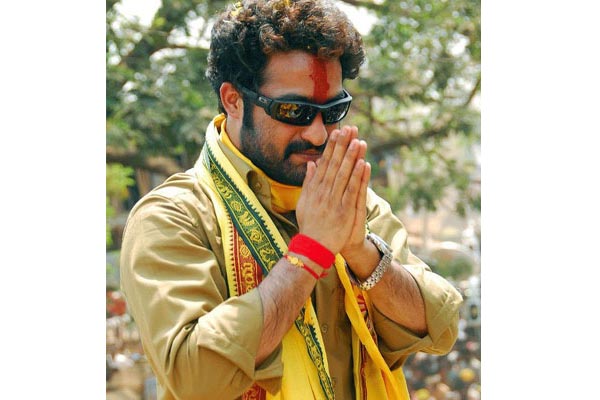 Many names are talked about for the past ten days as the invitees for the spectacular foundation stone laying ceremony of emerging capital city of Amaravati. Of all the names two aroused curiosity both in the media and outside for different reasons : one is Pawan Kalyan, for helping the party win 2014 elections with electrifying campaign and for his critical stand on the land acquisition in capital region; the second is KCR for political reasons.
But one name is arousing curiosity for not being invited by the TDP president and chief minister Chandrababu Naidu for the ceremony. Whose name is this? Guess: He is none other than Junior NTR.  Junior's name doesn't figure in the  long list of 1.76 lakh guests. He had not been invited, sources said. by name. There has been no talk of Jr NTR in quarters of organizers of Amaravati ceremony. A couple officials connected with the dispatching of invitation cards feigned innocence when inquired about the Jr NTR's status.
The ministers, who went round Hyderabad inviting many VIPs to Amaravati, did not visit him,nor no other senior TDP leaders had been asked to meet Junior NTR to deliver the invite. Many wonder as to how the chief minister Naidu ignores a man who campaigned for him in the election even ignoring his indisposition. Many in the TDP feel bad of this. But nobody dares point out this- for it has the potential to  disturbs the festive mood in the NTR family.
Many say the rise of Lokesh closed the doors for Junior NTR. Earlier he was not invited for Mahanadu also. " Junior NTR was long forgotten" remarked a TDP leader.