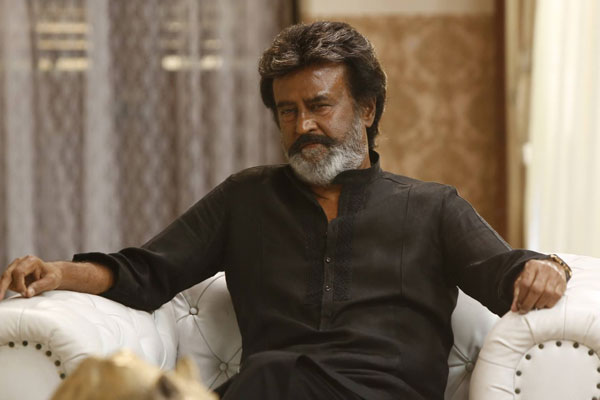 BJP party has no stakes in Tamilnadu, politics of which are dominated by Dravida parties. However ever since Jayalalitha passed away, BJP leaders have been trying to get a foothold in Tamil Nadu politics. Of course people in Tamilnadu opine, BJP can never get any foothold in Tamilnadu. Usually, BJP leaders or their statements are never taken seriously in Tamilnadu. But of late, some of the BJP leaders were able to get attention of the people because of their statements on movies and by attacking movie stars. However, now after release of Kaala movie, by seeing response of Tamilnadu BJP leaders, people of Tamilnadu discussing the hypocrisy of Tamil Nadu BJP leaders.
Earlier, when Vijay's Mersal movie was released, there has been lot of noise from BJP leaders. They wanted that GST dialogue to be muted or even deleted. At that time, BJP's Tamil Nadu State President Tamilisai Soundarajan had asked the Mersal team to remove dialogues about GST and digital India from the film. She gave statement regarding this and she was apparently not happy with the dialogues in the film that talks against GST and digital India. In her statement, Tamilisai warned the Mersal team that if they do not remove these dialogues, she would file a legal complaint against the film. Another BJP leader H. Raja's over-reaction on Mersal movie was trolled by netizens, at that time. He called actor Vijay as ' Vijay Joseph' reminding people of his religion.
After Mersal, another Tamil movie that drew the ire of state BJP leaders was Vijay Antony's Annadurai movie. This movie was dubbed as ' Indrasena' into Telugu. This movie had a song that start with the word 'GST'. Even though it has nothing to do with goods and service tax, Tamilnadu BJP leaders did lot of noise, after which even Censor Board also asked the makers of the movie to change the word GST. So, the song was changed to start with the word 'EMI' instead of 'GST'. (https://www.telugu360.com/te/emi-instead-of-using-gst-in-indrasena/ )
Similar noise done by BJP leaders during Vishal's latest movie 'Irumbu Thirai' . This movie is dubbed into Telugu as " Abhimanyudu" and it takes strong dig at "digital India" concept. BJP leaders objected the concept and some of the dialogues in this movie.
Recently Kaala movie directed by Pa. Ranjit starring superstar Rajinikanth was released. It seems this director is different from regular commercial directors. Coming from Dalit background, he had some strong ideology and he has the guts to express his ideology. This movie also take strong dig at "clean India" concept and moreover several dialogues in the movie connect to contemporary politics and apparently they are anti Modi or anti BJP, if you want to take it that way. However, very surprisingly none of the BJP leaders has criticized this movie on these grounds. In fact, Tamil Nadu State BJP president Tamilisai Soundarajan, after watching the movie, made comments that "movie has to be watched like movie". By seeing her comments, Tamilnadu people thought, "Oh really?". After watching this movie, she spoke to media and said "Kaala is a film that everyone wants to watch. I don't like films that have romance, songs and dance. I like watching films that have a message. When I heard Kaala has a social message, I decided to watch it, too." When asked if she found any political connection in the film, she said that she watched the film just as an audience and that she didn't look at any political connections in it.
Those who watched her comments thought, maybe this is an indication of Rajini colluding with BJP and that's why BJP leaders keep mum on Rajnikant movie. This is not to say that BJP leaders have to oppose Rajinikanth Kaala movie, but they should react the same way for the movies done by other heroes as well. Anyway by seeing the response of BJP leaders on Kaala movie, people opined that hypocrisy of BJP leaders exposed.
–ZURAN