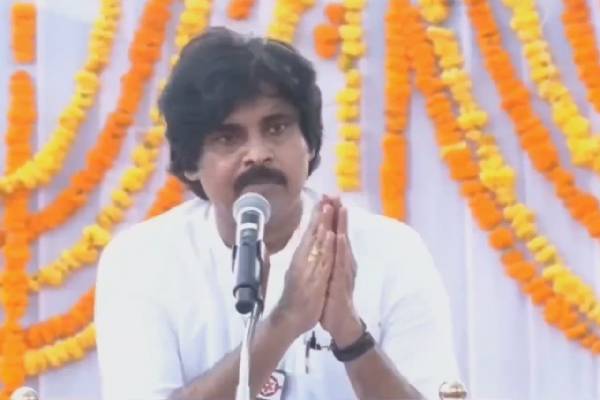 Kapu leader and former Andhra Pradesh minister Chegondi Harirama Jogaiah on Monday called off his indefinite hunger strike for 5 per cent reservation for the community following an appeal by actor-politician Pawan Kalyan.
Pawan Kalyan, who leads the Jana Sena Party (JSP), spoke to Jogaiah over phone and urged the octogenarian leader to end the hunger strike considering his health condition.
Jogaiah had gone on hunger strike at the government hospital in Eluru, after the police forcibly shifted him from his residence in Palakol of West Godavari district late on Sunday night.
The 85-year-old founder of Kapu Sena refused to take food and medical aid. This had caused concern to his supporters and leaders of various Kapu organisations. Some of them were arrested by the police when they tried to reach Eluru hospital to meet the fasting leader.
It was at the intervention of Pawan Kalyan that Jogaiah finally relented. The JSP leader reportedly assured him that the issue of Kapu reservation would be taken up in some other form.
Police were making arrangements to drop Jogaiah at his residence in Palakol. He was forcibly shifted to Eluru by the police late Sunday night as he was preparing to launch the indefinite fast at his residence from Monday.
Jogaiah is demanding 5 per cent reservation for the Kapu community under the Economically Backward Classes (EBC) quota.
The former minister alleged that the state government did not respond to his demand. He had written to the government seeking categorical assurance on the provision of reservation to Kapus on or before December 31.
Jogaiah had said that he was ready to lay down his life for the cause of Kapu reservation.
Meanwhile, JSP slammed the YSR Congress Party (YSRCP) government for the delay in providing quota to Kapus. The party recalled that the previous government had passed a resolution in this regard and sent it to the Centre. Chief Minister Y.S. Jagan Mohan Reddy, who was then the leader of opposition, had backed the resolution, pointed out JSP spokesman P. Mahesh.