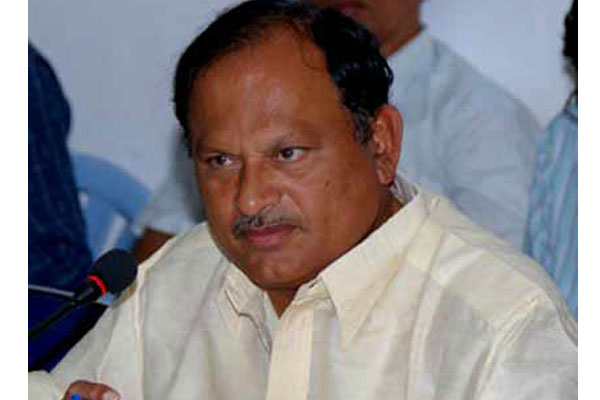 Chief Minister Chandrababu Naidu's words are final to all TDP leaders all over the state. But the only exception is Addanki constituency of Prakasam district. Here it is former MLA Karanam Balaramakrishna Murthy wit makes a difference.
TDP membership campaign was completed in 174 of 175 assembly segments in the state. But it is only Addanki the party unable to take up membership at all, due to non-cooperation of Balaram.
Addanki MLA Gottipati Ravikuarm, resigning from YSRCP, joined TDP a year ago with a promise to induct him into Naidu's cabinet. But now he is unable to move in his constituency, as no government official honours his words, ignoring Balaram.
In fact, he is very close associate of Chandrababu Naidu since a long. But nowadays, he is seen as discontented for marginalising him. He is said to be in revolt mood if Chief Minister fails to get him MLC seat.
Chandrababu Naidu failed several times attempting to make peace between him and Ravi Kumar. Finally, now he said to be cautioned Balaram that he would be made as MLC only if he promises to sail with Ravi Kumar in Addanki. This constituency remains as a big headache for him.
For a long time, Balaram has emerged as `unchallenged' king for TDP in Prakasam district due to his proximity with Chandrababu Naidu. He was Ongole MP and MLA for couple of times. In the party also, he was member of Polit Bureau member and also Telugu Rythu President.
With return of Chandrababu Naidu's government, he had aspired to become a `king maker' in the government. His hopes were derailed when he was denied party seat from Addanki. As a compromise his son Venkatesh was given seat, but only to be defeated.
At the time of polls, Chandrababu Naidu assured him that after formation of the government he will be first person to be made as Chairman of one of the major corporation in the government. But it is nearly three years and many juniors, who had joined party in recent times were also made corporation chairmen. But now even in district politics also he is being marginalised.