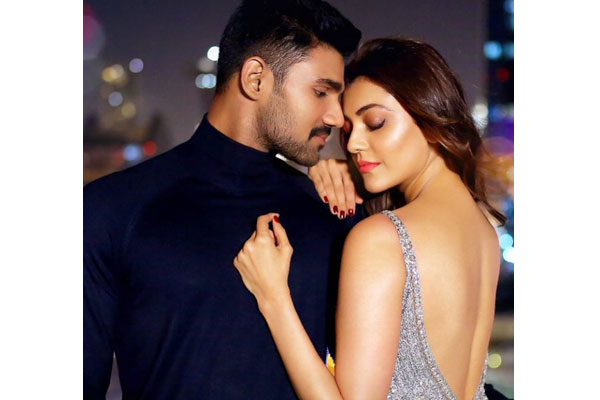 Kavacham is an upcoming action entertainer starring Bellamkonda Srinivas, Kajal Aggarwal and Mehreen Pirzada in lead roles. The music is composed by high voltage S.S.Thaman and directed by Srinivas Mamilla.
The album begins with a typical introduction number Naa Aduge Padithe sung by the brilliant Raghu Dixit. Chandrabose gives trendy lyrics which suit the young listener's ideas and the rhythm section as usual stands out unique. The hip-hop flavor of the song is quite evident throughout the progress and Thaman's trademark usage of strings and strong percussions are heard.
Tu Hi Mera is a trance like solo by Rahul Nambiar which brings out a pleasant feeling. The slow rhythms are quite impactful which gives it an ideal road song. Rama Jogayya Sastry's lyrics infuse a tinge of conversational Hindi as well to give it a modern touch. The interludes are heavily reliant on percussions and fits the bill properly.
A feel good solo Dilhara Tumhara sung by Srinidhi arrives next. She gives a breathtaking rendition with her sweet vocals and perfect Telugu diction. Composed in the auspicious raaga Madhyamavati, the song proves yet again that Thaman can give classical based melodies. Sri Mani's lyrics have good usage Telugu terms which ooze out poetry and sublimity. The entire song has a groovy feel to it which is quite appealing to hear.
Vastava Pilla is a regular romantic duet which has Thaman's trademark rhythm section. The strings are quite beautiful to hear with timely riffs. In terms of the composition,the song has nothing new to offer as it just confines to the commercial makings. The interludes sustain the energy levels with clean grooves.
The finale takes a retro twist with Nalugu Pedavulu having 80s loop beats which take the front seat well. The newcomer Hanuman is rightfully accompanied by Aditi Bhavaraju. The song has great usage of guitar in the interlude which makes its presence felt in the heavy sounding rhythm.
Verdict:
Kavacham is a passable album from Thaman which just gives what its expected of it. There is not much novelty or experimentation in this regard.
Our Picks: Tu Hi Mera, Vastava Pilla