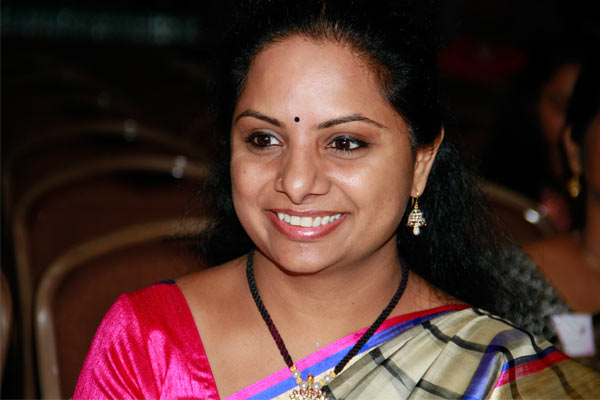 The status of Nizamabad MP Kavitha has gone up. From today onwards, She will be travelling in bullet-proof car. She is the only MP to be provided with the Bullet Proof (BP) car in the state of Telangana. The state police, who perceived a threat to her life from Maoists elements,enhanced the security cover to the first-time MP and daughter of chief minister Rao and provided her with a BP car on Friday.
As of now, Chief Minister K Chandrasekhar is the only person to have full security against any attack from terrorists. After KCR, state ministers K T Ramarao and T Harish Rao also have been provided with bullet proof cars. But they use the cars sparingly when they want to travel outside the capital. With this all the political personalities of KCR's family have come under high security category of VIPs in the TS.
''The VIPs face a general threat from Maosists and therefore, she was given a bullet-proof vehicle,'' police sources said.
According to sources, in the meeting of the security review committee the threat perception of Kavita was discussed. Nizambad figures prominently in the areas of Maoist influence in the state. After studying the inputs given by intelligence sources, the panel recommended BP vehicle, a Toyota Fortuner, for Kavaita as well. We have handed over the BP car to her yesterday," said the sources.
Last year 30 bullet-proof Mahindra Scorpio vehicles, each with about Rs 55 lakh, had been allotted to many ministers. Later, another 70 vehicles have been acquired for VVIPs and VIPs. The CM's convoy includes two BP Land Cruiser Prado each costing Rs 1.39 cr and five BP Toyota Fortuners, each costing Rs 80 lakh.
Whether these vehicles provide her security or not , the acquisition of a bullet-proof car enhances status and prestige along with unhindered access to the occupant.