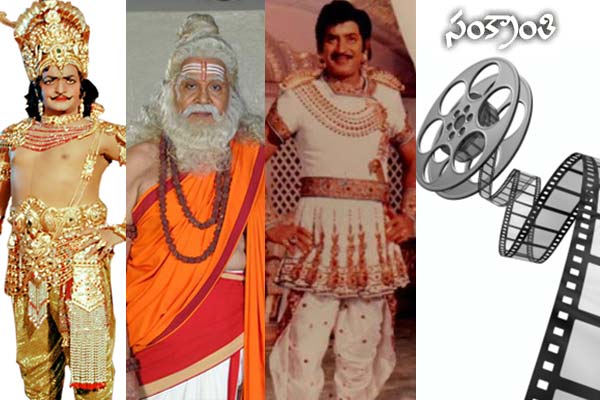 Who are the real heroes of Sankranti releases over the years in Tollywood? The ultimate analysis of the real victors and the losers for those who want to know.
"The more things change, the more they stay the same." So goes a familiar quote. We are referring to the phenomenon of Tollywood's indefatigable obsession with Sankranti releases and the prestige associated with it. Even after bifurcation, the craze for new movies releasing in the week of Sankranti never diminishes for plausible reasons. One, both the Telugu states largely remain agrarian economies with many areas under farming facilitating two or three crop cultivation per annum. Two, Sankranti is the only season which sees the largest migration of people across the length and breadth of the Telugu lands where one goes back to roots and participates in festivities and bonhomie at the native village where they properly belong.
For Tollywood, therefore, the week of Sankranti assumes enormous importance. It sees a prestigious lineup of releases, a minimum of three and sometimes four or five films spread over the days of the festival. The fun starts not just with the high sense of expectancy of the stars and makers of the films but also speculation on who will be the winner of the race for Sankranti movies – usually, the honors go to one winner who sweeps the stakes just as in "Kodi Pandam" and other gambling games of the festival and that becomes the unanimous choice of the filmgoers. Tables turn sometimes within days of release as the unexpected winner gets anointed as the ubiquitous choice of the movie-crazy Telugus.
Over the years, and across inter-generational changes in the fortunes of stars and superstars, there have been many who have tested their luck at the box-office test of Sankranti films – which is easily the biggest blockbuster season for the Telugus equaling the craze for a Diwali bonanza for the Hindi Film Industry and the Tamil Film Industry. We look at how the fortunes have shaped for the top matinee idols of Tollywood and who participated with gusto and who finally won. We also look at the Top 3 spots of the heroes who broke records with Sankranti releases. It feels good to relive the magic of Sankranti fares before this year's blockbusters unfold in a week from now: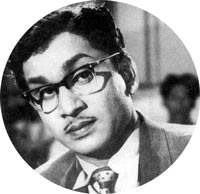 Akkineni Nageswar Rao (ANR): The evergreen hero ANR never tested his charishma at Sankranti festival time except when he co-starred in films with NTR in mythologicals like "Srikrishnarjuna Yuddham", "Missamma", and "Tenali Rama Krishna".  His biggest hit was "Dasara Bullodu" released in the Sankranti of 1971 which became a cult hit.  ANR's other big hit released in Sankranti season was an evergreen classic "Sitaramayya Gari Manavaralu" (1991) which re-started a glorious second innings as a mature old actor. The film is still counted as one of the memorable films of ANR and a must-own DVD classic.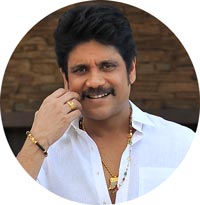 Akkineni Nagarjuna: King Nagarjuna also never felt comfortable releasing any of his movies around Sankranti season. It could be because the fans and film crowds expect some semblance of rural appeal family entertainers when they go for a family outing to see a movie on Sankranti festival days –a tradition that is still upheld by few producers though it is becoming difficult to maintain over the last few years. In 1987, Nagarjuna's second film in career, "Majnu" released on 11th January which met with decent success at the box-office. The only time Nagarjuna's film clashed on Sankranti. True to father, his next-gen Akhil is planning his second film "Majnu" to test the magic of his father's musical hit. The only other Nagarjuna movie that released on Sankranti of 2010 was "Gaganam" which became a multiplex movie.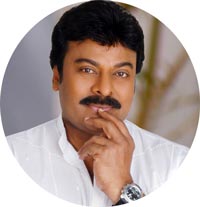 Megastar Chiranjeevi is the only modern-age hero who never felt compelled to test his charishma on Sankranti fest of releases. If you look at most of his films, they were timed in the big summer season or the festival season of the second half of the year and still created history at the box-office. The first film of Chiranjeevi released on Sankranti, a film called "Prema Pichchollu" (remake of Hindi film "Shaukeen") released on 11th January 1983.  After that debacle, two films of Chiranjeevi released for Sankranti which went nowhere and got pulped by competition releases. One was the much-hyped "Anji" in 2004 and the other was "Mrugaraju" in 2001. Both bombed at the box-office and after that Chiranjeevi was reticent to release a movie during Sankranti.
Actors Shobhan Babu and Krishnam Raju never had solo releases except as co-starrers with Superstar Krishna such as "Kurukshetram" in 1977 in which all the three stars acted in mythological characters.
Amongst new actors, NTR Jr., Ramcharan Tej and Allu Arjun have been testing their luck to get the crown as Sankranti heroes. NTR Jr. had scored a superhit with "Adhurs" in 2010. But Ramcharan scored two back-to-back hits with "Nayak" (2012) and "Yevadu" (2014). Of course, Allu Arjun shares a multistarrer with a cameo appearance in "Yevadu" which created a sensation in the Sankranti of 2014.
Prabhas has scored two hits releasing on Sankranti days – "Varsham" (2004) and "Yogi (2007). After that, he has yet to compete at the hustings for Sankranti releases.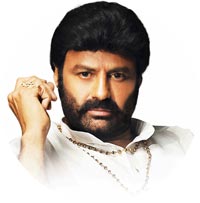 Actor Balakrishnais the hero who delivered some sensational blockbusters by releasing his films with a semi-rural backdrop around Sankranti time. In a fledgling career that saw many upheavals, Balakrishna had five releases in Sankranti –of which "Peddannayya" (1997) and "Vamsanikokkadu" (1996) came and went without impact. But three films spaced with few years in between delivered the ultimate bonanza to fans and families alike. The first Sankranti blockbnuster was "Samarasimha Reddy" in 1999 followed by another super-duper hit "Narasimha Naidu" in 2001. Balayya returned with another sleeper hit in 2004 – "Lakshmi Narasimha" completing the hat-trick of movies with "Narasimha" titles making him a coveted hero for Sankranti movies. Balayya got branded as a golden boy for Sankranti with 3 out of 5 releases becoming mega-jubilee hits. But he never returned with another release or hit post 2004.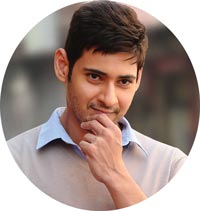 Prince Mahesh Babu comes next in the new generation of actors who is testing his luck maximum with good releases around Sankranti time. The first time he tested was with family sentiment epic set with Kabaddi as backdrop –"Okkadu" in 2001. The movie became a genuine blockbuster elevating his status as a rising superstar. He returned in 2002 Sankranti with "Takkari Donga", an epic cowboy tale with lavish cinematic values but it bombed. He returned with three movies post-2012 – "Businessman", "Sitamma Vaakitlo Seethamma Vaakitlo" and "1-Nenokkadine" of which the last film bombed big-time at the Sankranti competition of films. This makes Mahesh a decent contender for daring to release five films of his career for the Sankranti feast.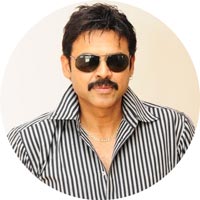 Victory Venkatesh is the only mid-market hero who tested his luck maximum at the Sankanti season. In a career spanning since 1989, Venkatesh has had a lineup of as many as ten films released for Sankranti. And many of them have become superhits in his career. Among the films that didn't fire at the box-office, the spectacular failures have been "Devi Putrudu" (2001), "Namo Venkatesa" (2010) and "Bodyguard" (2012). But there have been monstrous hits of Victory Venkatesh from Sankranti releases whether they are multi-starrers ("Gopala Gopala" in 2015 or "Sitamma Vaakitlo Sirimalle Chettu" in 2013 or solo standout films beginning with "Dharma Chakram" (1996), "Prema" (1988), "Chanti" (1992), "Kalisundaam Raa" (2000), "Lakshmi" (2006). Of course, you could say Venkatesh's magic as a solo performer came last in 2006 from Sankranti release but that is beyond the point. As a Sankranti hero, Victory Venkatesh is a strong contender for most films and many hits.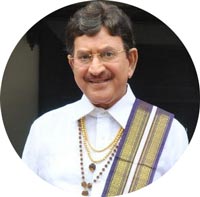 Superstar Krishna almost takes the cake when it comes to having maximum releases (but hang on, wait till the last word on this). In a career spanning over 350 films, he has had 25 films releasing on Sankranti days several times in his career and many of them have become cult hits. Amongst his Sankranti releases were "Asadhyudu" and "Manchi Mitrulu" (1969), "Manchi Vallaku Manchivaadu" (1973), "Paadi Pantalu" (1976), "Kurukshetram" (1977), "Indradhanasu" (1978), "Bhale Krishnudu" (1980) and "Ooriki Monagadu" (1981). All of them become blockbusters but one film "Kurukshetram" directly clashed with the timeless classic "Daana Veera Soora Karna" and became a less-celebrated epic compared with the dazzle of NTR. Krishna's films "Bejawada Bebbuli" and "Iddaru Dongalu" bombed at the Sankranti fest in 1983 and 1984 but he returned with super hits again in the next year's festival in 1985 with "Agni Parvatham" and in 1987 with "Tandri Kodukula Challenge". For the next several years, the superstar's magic waned with the onslaught of competition from Chiranjeevi and younger stars like Nagarjuna and Venkatesh. His Sankranti magic also waned with a series of failures from festive releases -"Kaliyuga Karunudu" (1988), "Rajakeeya Chadarangam" (1980), "Inspector Rudra" (1990), "Parama Sivudu" (1992), "Pachani Samsaram" (1993). The only two years that the Superstar tasted success on Sankranti again in his career was with two blockbusters which gave him a new lease of hope. "Number One" (1994) and "Amma Donga" (1995). After that, he only tasted disappointment with all Sankranti releases in later years – "Sampradayam" (1996), "Sambhavam" (1998), "Vaibhavam" (1998), "Prathista" (1998) and "Maanavudu Daanavudu" (1999).
Who wins at the Sankranti feast of movies with maximum hits and maximum releases? The answer may surprise the aficonados of Tollywood. It is none other than the legendary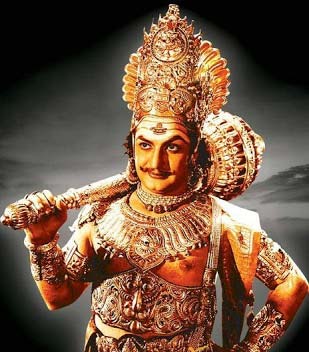 N.T.Rama Rao who has pipped Superstar Krishna by just three movies. With 28 films releasing for 28 Sankrantis, NTR is the numero uno when it comes to cornering the maximum share with films.
Between 1954 ("Chadrahaaram") till 1981 ("Prema Simhasanam"), NTR held centrestage with many memorable films releasing for Sankranti fest. In the years 1963, 1964, 1965, 1977 and 1978, NTR even had two releases each for Sankranti festival in those respective years. Some of the best films of NTR – "Missamma", "Tenali Ramakrishna", "Venkateswara Mahatmyam", "Srikrishnarjuna Yuddham", "Gulebikaavali Katha", "Gudi Gantalu", "Pandava Vanavaasam", "Srikrishna Pandaveeyam", "Tallaa Pellaama", "Srikrishna Vijayam", "Sati Savitri" were mesmerizing films of his career, some of whom had multi-starrers with ANR, Shoban Babu and others. But of course, the mother of all Sankranti victors is the movie with the longest running time and which grossed a one crore rupees every time it released before the TV channels started airing it often – "Daana Veera Soora Karna" is that eternal blockbuster that released in the Sankranti of 1977 becoming a giant-killer for other movies. OF course, there are mega flops for NTR also like "Melukolupu" (1978) with epic values but lacking in entertainment.
That is in essence, the saga of Sankranti movies and the story of the magnificent hits scored by the matinee idols across generations. Every time you see someone singing paens of praise over Sankranti winners, remember there are Superstars and Nata Ratnas who have been there, done that umpteen times in their career. Will they ever be surpassed? Only time will tell. But highly unlikely.
To summarize, the top three spots go to: 1. NTR 2. Superstar Krishna and 3. Victory Venkatesh.