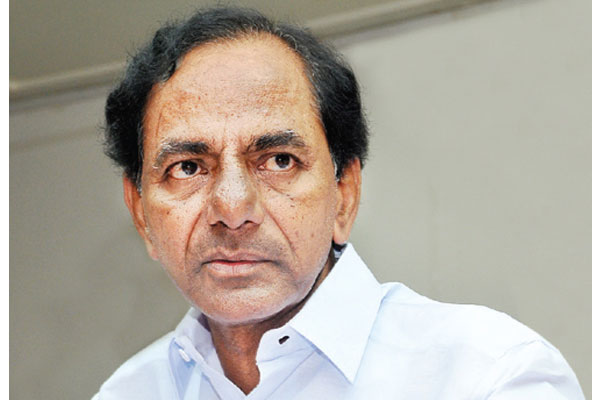 The war of words continues with the parties uniting against the TRS government. The recent offerings at the various temples by the Chief Minister faced severe backlash. Only emperors and kings offer ornaments to religious places. The national media was criticising KCR for his spiritual mission, the regional media was hailing him like a king. The day when students were jailed in the state for questioning the CM about his election promise, KCR was in Tirupati fulfilling his personal promise to the Gods.
TPCC has been constantly criticising KCR for pushing the state into huge debt trap. They alleged that Telangana's share was Rs 60,000 crore debt until 2014 now the debt stands at Rs 1.2 lakh crore. The argument that TRS can put forward could be that the region was always neglected the debt share is only rupees 60,000 crore. Now that TRS is implementing so many programmes, the debt in just 2 years reached is doubled. This argument does sound ridiculous but the way Kondandaram has been criticised, it wouldn't come as a surprise.
KCR said it was unfair for the parties to politicise fulfilling of religious vows. It was meant for the well being of people in the State and it is wrong to drag god into politics. Isn't fulfilling people's promises directly leading to well-being of state? The vows to god are more important in a secular state than the promises made to people. There was hardly any government which presented gold ornaments to Lord Venkateshwara. The chief minister indeed started a new tradition.
It is an open secret that Operation Aakarsh did cost some money. How much the god knows?Is it possible to explain from where the money came or whose is it? May be the deity from whom the state got separated can explain.
If KCR claims it is his own wealth, someone is going to file a DA case against him. KCR is shrewdin bringing spirituality track which daunts a common man into silence, because he prayed for us and people are never ready to face the wrath of the god. The state was in drought for the last two years, may be because KCR did not keep up his religious promises.The ruler of the second richest state in the country whose citizens are waiting for fee reimbursement, complete loan waiver, and jobs is busy offering ornaments to the richest god in the world.A custodian of people's money is responsibly spending money on the custodian of the world.