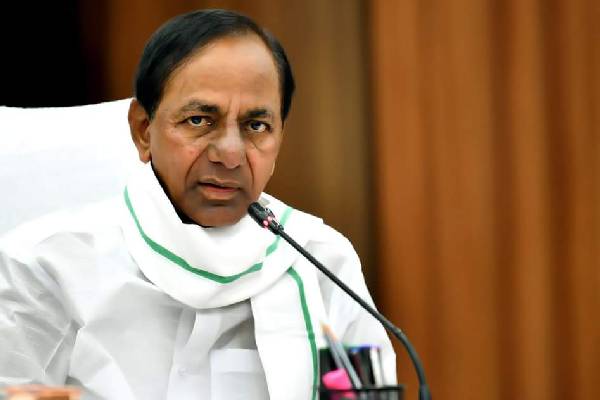 Telangana Chief Minister K Chandrasekhar Rao has decided to hike TSRTC bus charges and power charges in Telangana very soon. He said the decision will be taken in the next cabinet meeting to be held very soon. KCR held a review meeting on TSRTC and TS Discoms at Pragathi Bhavan late on Tuesday night.
The officials informed the CM that since diesel price increased by Rs 22 per litre in the last one and half years, RTC had to bear an additional loss of Rs 550 Crore. They said along with the increased diesel and petrol prices, the increase in the prices of tyres, tubes and other spare parts of the buses was also pushing RTC into losses. All these increased costs are putting Rs 600 Crore additional burden on the Corporation, they said.
The officials said with Corona Pandemic impact on one side and the increase in the price of petrol diesel and spare parts have doubled the adverse impact on the RTC financial situation. In this backdrop, they said that the Corona Pandemic lock down had resulted in the RTC losing Rs 3000 Crore revenue. In Hyderabad zone alone the losses were about Rs 90 Crore per month, the officials explained to the CM. They said 97 Depots across the state were also running into losses. In these troubled times, there was no option but to increase the Bus ticket rates. In this context, the Ministers and RTC officials have explained to the CM the need to increase the bus fares.
They made it clear to the CM that hike in bus fares was the only option for the RTC to come out of its financial crisis occurred due to Corona and rise in diesel, petrol and spare parts prices, otherwise the very existence of the Corporation in jeopardy.
The CM said that the government would take all the required measures to support the RTC and asked the officials concerned to come out with a report with proposals to the next Cabinet. He said the proposals would be discussed in the Cabinet and decisions would be taken.
The CM also discussed with Energy Minister Jagadeesh Reddy and Genco, Transco CMD Prabhakar Rao on the issue of electricity in the State. They said that like all other sectors, the electricity sector too in heavy losses due to the Corona pandemic. They said that the electricity charges have not been increased for the past six years and there was no option left but to increase them now to put the power sector back on track. The CM said that along with the RTC proposals, proposals for the Electricity department would also be discussed in the next Cabinet and a decision would be taken. The CM instructed the Transport and Energy Ministers to come with proposals to the next Cabinet.