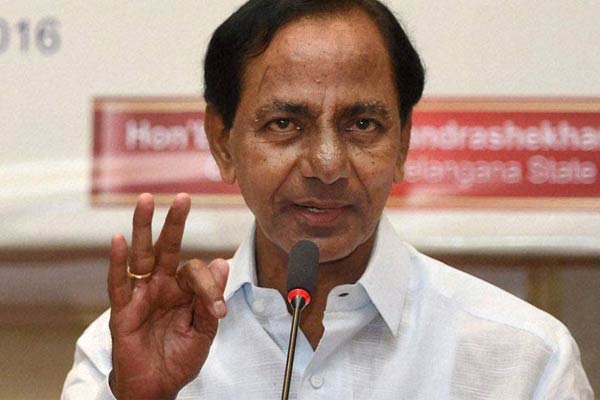 After futile attempts to get special grants from the Centre to its flagship irrigation projects and also unable to mobile resources from the budget, Telangana Chief Minister K Chandrashekhar Rao has initiated process of setting up corporations one for each project, only to raise more long-term loans, also to collect user charges from farmers, first of its kind in the country.
The first such corporation was set up was Telangana Water Resources Development Corporation (TWRDC), a special purpose vehicle (SPV), to "seek and raise" financial support for the ongoing irrigation projects. The government, in the order issued establishing the SPV, said that it would collect user charges, taxes and surcharges from farmers.
That makes farmers to pay user charges to the government which, in turn, will repay the loans taken for construction of the projects. Chief Minister's close aid Veeramalla Prakash Rao was appointed as director and chairman of this corporation. The corporation will have a corpus fund of Rs 100 crore. However, the government justified its action, saying that financial institutions would extend loans only to corporations.
Sources in the government admitted that though the state has an ambitious plan of constructing irrigation projects, the state budget cannot support these plans. It also justifying the clause to collect user charges, as the government had to explain how the loans would be repaid to the financial institutions.
To accomplish the gigantic task of providing irrigation facilities to one crore acres, there is a need to set up a special purpose vehicle (SPV) for raising additional resources supplementing budgetary resources for funding the projects, Special Chief Secretary (Irrigation) SK Joshi said in the GO.
This development comes after the Congress and the TDP accused the chief minister of pushing the state into a huge debt trap by obtaining long-term loans for each project. Telangana TDP working president A Revanth Reddy deplored that if the erstwhile state was burdened with a Rs 60,000-crore debt in 60 years, the new state's debt stands at R 1.2 lakh crore in just two years.