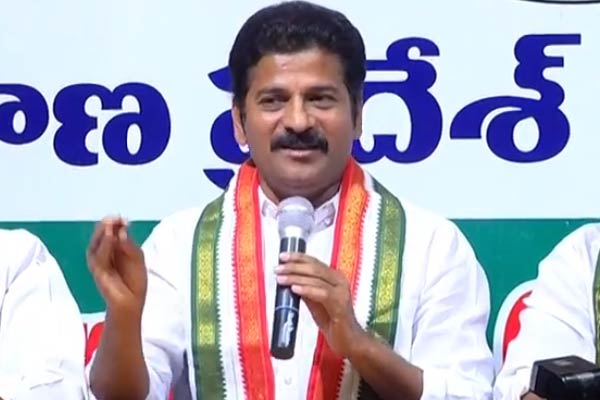 Telangana Congress leader and former TDP MLA Revanth Reddy made wild allegations on KTR. Talking to the press, the firebrand leader said, 'everyone knows the fate of TRS party in the upcoming elections.
They will surely lose. Post that, KTR can confine himself for anchoring. In fact, KTR paid 'Bharat Ane Nenu' movie producers to name Mahesh Babu's character as 'Bharat Ram'', said Revanth Reddy.
Responding to the Karnataka Assembly Elections results, the Congress leader found a fault with the BJP. 'Though Congress emerged as the largest party in Goa Assembly Elections, the governor invited BJP to form the government. In Manipur and Meghalaya, the governors allowed post-elections alliance, giving BJP to form the government.
Both PM Modi and Amit Shah has no trust in the Indian Constitution, are known for encouraging party defection. BJP is well known for changing the system to its advantage', said Revanth Reddy.
Keeping aside his comments on the Karnataka Elections, the Congress leader is quite confident that TRS defeat is imminent. Even Siddharamaiah who was the sitting CM exhibited the same kind of confidence in the recent elections in Karnataka over BJP and lost the elections.
Telugu360 is always open for the best and bright journalists. If you are interested in full-time or freelance, email us at
[email protected]