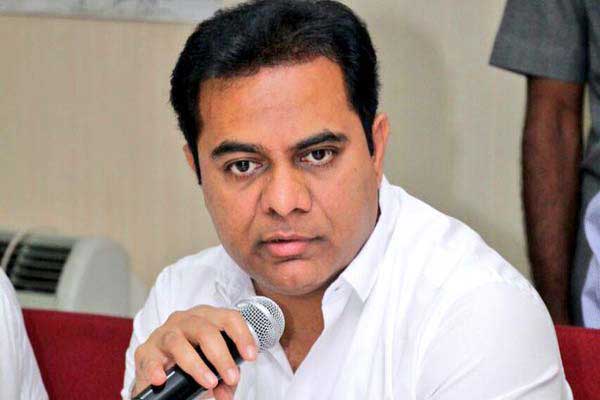 Telangana Minister for IT and NRI Affairs K T Rama Rao expressed concern that Indians were no longer feeling safe in the United State of Amerika, after three racial incidents on Telugu people.
The Minister last evening visited to the Kuchibhotla family at their residence at Mallampet in Bachupally to convey his condolences, assured the family that the body of Srinivas would reach the city in an Air India flight by 8.45 p.m. on Monday. He said he had spoken to officials of the Ministry for External Affairs to expedite the process to bring back the body of Srinivas Kuchibhotla from the United States.
The Minister said that he felt that Vamshi Reddy's death was accidental, but after this racial attack on Srinvas and Alok, it looks like it is now becoming a trend in the US. He said that Narendra Modi Government would have to take up these incidents very seriously with the White House and ensure that such incidents are not repeated.
He demanded that the Centre should write a letter to the US government on the issue and ask them to take strong steps on racial attacks, as several Indians living there are worried about their lives and future.
Rao said that he will personally meet Minister for External Affairs, as soon as she recovers from her illness and ask to take up the issue with the Prime Minister. He appealed to Indians in America to take precautions for the safety of their families and friends.
Though things are changing in US in recent times, the minister said that ultimately America is a country of immigrants and people from across the world go there in search of education, good jobs and better lifestyle. "If they think America is no longer safe, they can come back to India and work here," he said.
Rao also said that he had spoken to Madasani Jaganmohan Reddy, father of Alok Reddy, as well. Reddy would leave for America on Sunday to visit his sons, he said.
Telugu360 is always open for the best and bright journalists. If you are interested in full-time or freelance, email us at
Krishna@telugu360.com