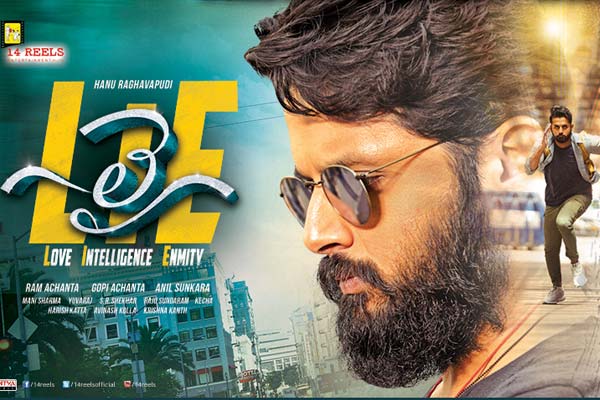 LIE Inside Talk
The censor work of Nithiin's 'LIE' has been completed. The film has been certified U/A. The film has a crisp run-time of 2 hours 24 minutes. The curiosity surrounding the film has gone up after the release of the theatrical trailer now the censor talk is also very good.
Here is the censor talk:
As revealed in the trailer, Nithiin plays A.Satyam, who is fondly called as Asatyam as he never speaks truth. But expect the unexpected. Nithiin's role is going to surprise the audiences for sure. There is an interesting twist related to his character and audiences would find it very interesting.
The film opens with 'Action King' Arjun, who plays Padmanabham. He will not be seen as the typical villain we get to see in our movies. His role has a peculiar obsession and the film revolves around it. His face-off scenes with Nithiin are sure going to be a treat for the audiences.
Megha Akash plays Chaitra, who is a miser and her chemistry with Nithiin is going to be one of the highlights of the film. She will entertain the audiences with her quirks.
The film revolves around a 'packet'. Why goons start Satyam for that and what Padmanabham has got to do with it will be interesting.
Positives:
The characters of Nithiin, Arjun, Megha, Ravikishan and others are very well-designed. Nithiin will surprise in a role with two shades. The obsession of Arjun's character will drive the film. Ravikishan has also got a film has a racy and a very different screenplay. The first half of the film is entertaining and once the major twist is revealed, the film picks up pace. The shock factor in the second half is very good as there are very interesting twists. The action part is also very good.The climax is also going to be one of the highlights. The battle of wits between hero and villain is presented very intelligently.
Negatives:
The entertainment quotient in the second half is quite less compared to the first half as it focuses majorly on the mind-game between the hero and villain. The director takes time to enter the actual story. The mind-game may seem complex to a section of the audiences.
Bottom-line
Get ready to see Nithiin in a never seen before role.