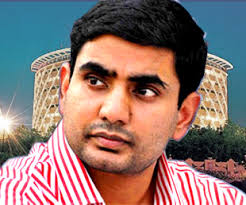 Cash-for-vote scam seems to be taking new turn everyday as the credible sources said that the Anti-Corruption Bureau (ACB) sleuths are gearing up for attaching an additional FIR in the case after interrogating the main accused in the case, Revanth Reddy.
If the sources have to be believed, the name of Chandrababu Naidu's son is now surfacing as Lokesh Naidu (Babu's son) has reportedly spoken to the nominated MLA Stephenson from the mobile of the fourth accused in the case Muthaiah, who has been absconding.
Further, the sources said that ACB is investigating in all possible angles as to how the arrested MLA got Rs. 50,000—that was seized in the sting operation earlier this month. Apparently, ACB is presumably believing that there could be hands of hawala in this entire episode with Telangana chief minister K Chandrashekar Rao alleging that TDP fielded at least five teams to overthrow their governance, out of which one team was caught red-handedly by the ACB. In connection to the same, ACB is likely to question two kingpins of hawala—one in Basheerbagh and the other in Abids.
Reports further indicated that the bureau is likely to file the additional chargesheet in next two days. Whether Chandrababu Naidu's name will be included in the FIR or not has now become a topic of the town. We have to wait for two more days to know the developments of this case. Until then keep checking this space for minute to minute updates on cash-for-vote scam.
(BPK)