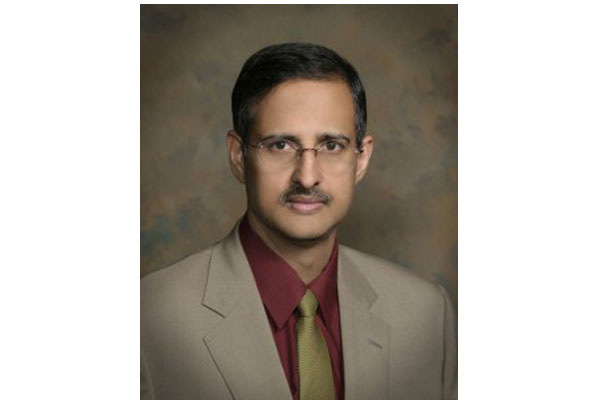 From NTR Trust Bhavan to AP secretariat, it is the writ of Lokesh that runs in Andhra Pradesh. Though Lokesh, only son of chief minister Chandrababu Naidu, holds no important post either in government or Telugu Desam party, his endorsement is necessary for many appointments and launching of new schemes. Lokesh Naidu has his men posted in every nook and cranny of the government and the party. Every minister's peshi has his nominee as either PS or PRO. Now, his long arm has extended up to NRI affairs and investments department in government as well. The state government on Thursday appointed Dr Ravikumar Vemuru, a gastroenterologist from US, as advisor to the government, much to the disappointment of many veteran NRI supporters of Telugu Desam. Party sources said Ravikumar is the nominee of Chinna Babu, as Lokesh is called fondly among his admirers in the party.
Ravikumar, an alumnus of Guntur Medical College, is a Texas based doctor and came closer to Telugu Desam party just before the 2014 election. During elections, it is said, the doctor worked as fund raiser and attracted the attention of Lokesh Naidu, who managed the election with his team, to the satisfaction of party president. Ravikumar, reportedly was one of the facilitators of Lokesh's US tour in May 2015. Lokesh tour, ostensibly to woo the American investors, was a 'grand success' thanks to the efforts half a dozen Telugu NRIs, of them Ravikumar is the key figure. He managed some high -profile appointments which include Governors.
Party sources confided to Telugu360.com,that besides offering his private jet to junior Naidu to tour various places in US, Ravikumar did much of the ground work for Lokesh successful trip. On May 11, Lokesh had a meeting with Texas governor Mr.Greg Abbott, in which Ravikumar was also present (see picture below) along with half a dozen Telugu NRIs. Impressed by Ravi connections and influence, Lokesh got him appointed as advisor to the high profile assignment of investment and NRI affairs.
Though the move disappointed many NRI TDP supporters, who expected some recognition for their long association with the party, Ravikumar has to prove his existence felt in the field he was chosen to handle. He has been given a respectable responsibility to channel the NRI resources to make Andhra Pradesh, which is in the throes of bifurcation, cynosure of India.