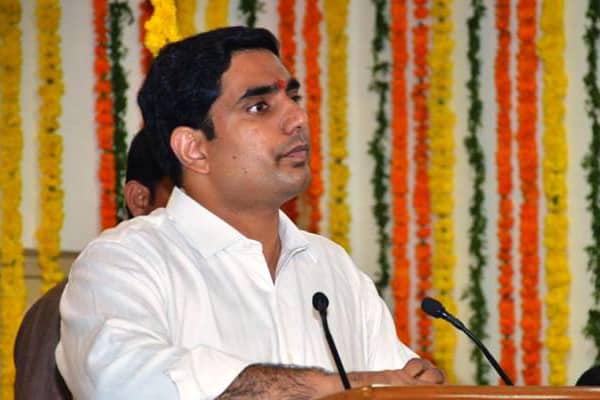 Minister of IT&C Nara Lokesh believes that Chief Minister N Chandrababu Naidu's services are needed more for the new Andhra Pradesh and so there is no question of his father rising as an alternative force to NDA or UPA. He further clarified that his father doesn't have any ambitions in national politics.
He is of the view that the country needs strong leadership like Narendra Modi and that the BJP is not using YSRCP on the MNREGS issue to target the ruling party in the state.
He held that Y S Jagan Mohan Reddy's Padayatra will zero impact on people of Andhra Pradesh and TDP is hardly concerned about it. In an interview with Deccan Chronicle, Lokesh asked "Several people carry out Padyatra from Varanasi to Kanyakumari, as part of holy trip. Does it mean all of them are eligible for the post of Prime Minister?"
The MLC responding to the ongoing controversy of Revanth Reddy said that whatever opinions expressed by the Telangana TDP leader are his personal and do not represent the party.
He denied the rumours of caste-based politics by TDP in Rayalaseema to woo Reddy community. Furthermore he said that new faces will be given a chance in 2019 elections.