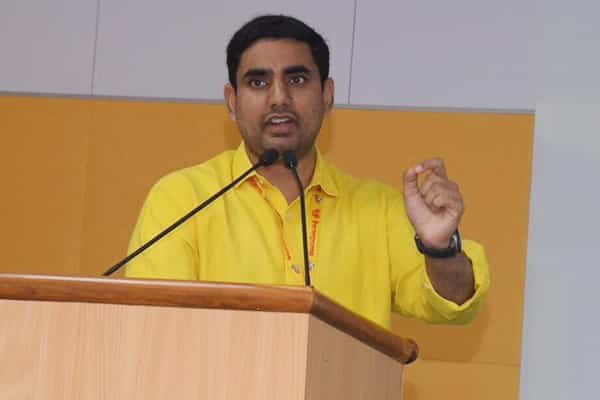 BJP Rajya Sabha Member Amit Shah these days is singing the tune of 'Mission 350+' seats in 2019 elections. Taking a leaf out of his book, Andhra Pradesh Minister of IT&C Nara Lokesh is maintaining 175 tempo – the number of assembly constituencies. Sky is the limit for the MLC who recently prophesied that TDP will win in all the 175 constituencies in the 2019 assembly elections.
The TDP national general secretary stood by his prediction, in response to the query by TV9 reporter if they will win in Opposition leader YS Jagan Mohan Reddy's constituency Pulivendula. Despite the TV9 reporter dropping hints that he is being unrealistic, Lokesh sang the same 175 tune.
While Amit Shah is making strategic moves to secure 350+ seats in the 543 constituencies, Lokesh kept chanting 175 number.He even said that if the assembly constituencies are increased to 225, TDP will win in 225 constituencies.
It evident from his words that this is not a merely slip of tongue but being done tactically. Political parties in the power are bound to amplify things, to show their strength and weaken the opposition parties, but this over-exaggeration is ridiculous.