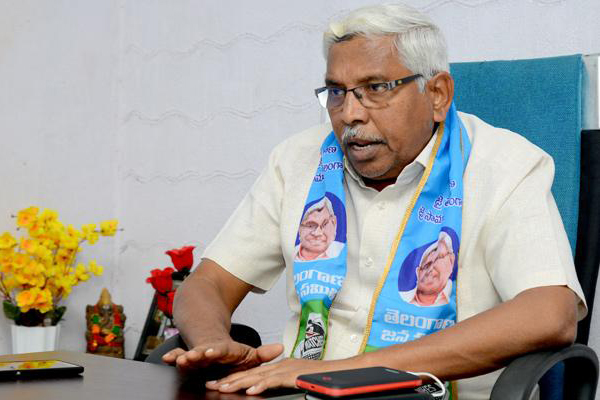 Professor Kodandaram, leader of Telangana Jana Samithi, is voicing concern over the Congress party's activities in Miryalaguda assembly segment. BC leader R. Krishnaiah is contesting from this segment now which is being opposed by TJS. Kodandaram has earlier agreed to give Janagama ticket to Congress former minister Ponnala Lakshmaiah. The professor took that decision to protect the interests of the BC leader.
Kodandaram is now concerned that the Congress is not reciprocating and it is hurting the interests of TJS at every step. Even in the Mahakutami seat sharing, the Congress has prolonged the matter and caused initial problems for the allies. Later, the Congress promised to give 8 seats to TJS but has in fact given just 6 seats. This has forced Kodandaram to go ahead and make his party put up candidates in 14 segments.
The TJS has been appealing for mutual cooperation between the Mahakutami allies regardless of the problems cropping here and there. Consequently, Kodandaram expected the Congress to extend its cooperation with TJS after he sacrificed his own seat when he dropped out of race for Janagama. He has appealed to the Congress leaders to abide by the alliance dharma which is necessary to unitedly oppose the rivals.
Regardless of the differences, Kodandaram has decided to take part and share dais at the Sonia Gandhi's election meeting at Medchal. Mahakutami allies are preparing to make this meeting a show of strength.