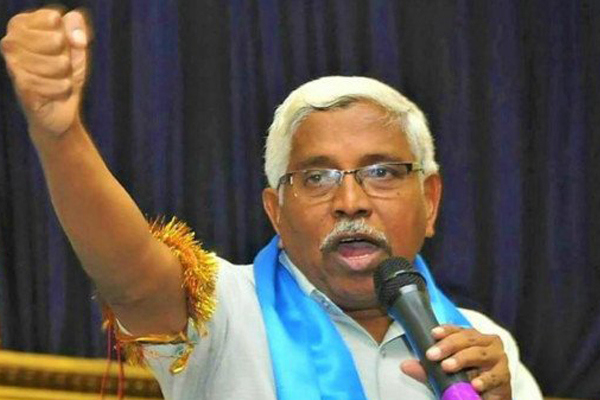 Prof Kodandaram of Telangana Jana Samithi (TJS) has dismissed Congress leaders' statement that the 'Mahakutami' seat sharing talks have been finished. Kodandaram now wants winnable seats to be allotted to it. While CPI is demanding more than 3 seats allotted to it by Congress, TJS appears satisfied with the 8 seats allotted for it.
However, Kodandaram is afraid that the Congress would be back to its old ways of deceiving its friendly parties. It's learnt that Congress has expressed willingness to Kodandaram contesting from Janagama assembly segment.
As of now, Kodandaram continues to bring pressure on the Congress for giving the seats where the TJS is strong. On its part, the CPI is demanding more seats and suitable compensation in the form of MLC seats in future.
Congress is going ahead with its plan to announce its first list of candidates on Saturday. It has to deal with dissatisfied aspirants who would be denied tickets.