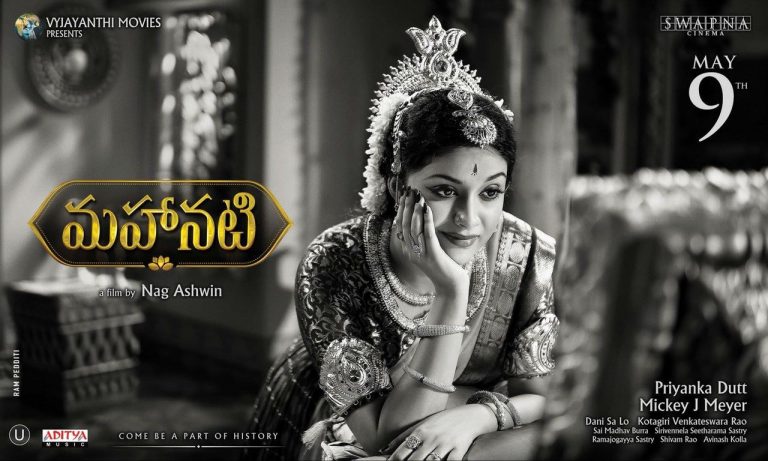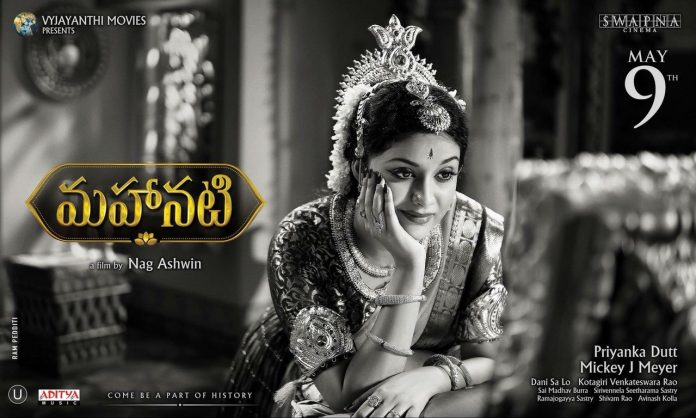 "When Savithri needed cinema, it was there for her, but now cinema needs Savithri," when Prakshraj who played veteran director Chakrapani finished this dialogue, without my conscious both my hands joined to clap. I am not sure if Chakrapani really did say this back then, but in one line director Nag Ashwin has delivered the real standard of Savithri and conveyed why her biopic was needed to be pictured.
Making a biopic, that to depicting time travel is a herculean task. Budding filmmaker like Nag Ashwin needs guts to pick up a subject thats substantial like the story of Savithri. He has to tell you a tragedy in an inspiring way. He has to reveal her personal pains in a way that doesn't defame the image of a superstar. He has to have her fall yet stand strong and tall. It requires lot of balance to project and maturity to understand each and every character from their perceptions and circumstances. He got the chord right.
Right from the beginning of Mahanti you feel Savithri garu on screen. When she was a child you feel her childishness, when she got married a person to be his second wife you get convinced despite your social beliefs. When she falls in love with Gemini Ganeshan you feel her love and when she starts hating him you'll hate him too. In her fall you will also fall into a deep emotion. Getting all this right is purely team effort. Be it production value, music, actors, cinematography, art.. everything is perfect as Savithri's acting.
Keerthi Suresh who played the Mahanati will be remembered for a very long time. As an actor she is born for Mahanati. Dulquer, Vijay, Samantha, Prakash Raj, Rajendra Prasad are a perfect fit and brilliantly lived their roles. Vyjayanthi movies and Swapna Cinema should be appropriate to believe in making this cinema.
Lyrics and background score add on to your emotions while watching the cinema. Sitharama Sasthry, Ramjo, Miickey gave a great tribute to her.
E kadha nijamni tara taralu chadvani..
Forever Savithri
By Agasthya kantu.
(Writer is a Senior Political Reporter with TV9, a vernacular news channel based out of Hyderabad. )