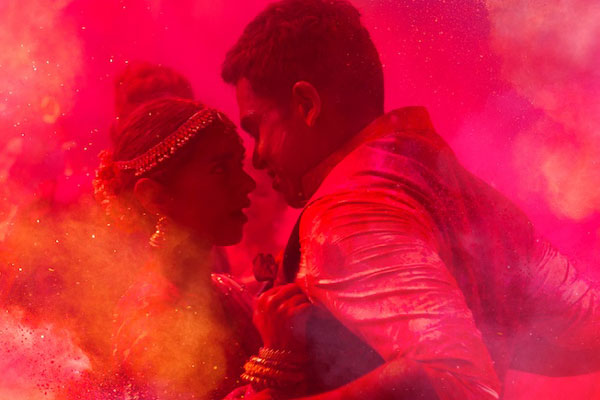 Mark the 07th of April on your calendar because you have a date with the master of movie romance, Mani Ratnam. Come fall in love, if not for the first time then all over again. 'Cheliyaa' will ensure that.
Mani's films have unconsciously been visual guides to youngsters and many have successfully fallen in love mouthing dialogues from his films. You can learn a few from 'Cheliyaa'.
With 'Cheliyaa' Mani is back to his comfort zone which is love in the times of communal unrest (Bombay) and terrorism like in 'Roja' and 'Dil Se'. In 'Cheliya' the trailer suggests war. Mani's motto is that love can surmount any obstacle, cultural or class.
Movie is shot Lavishly in areas of Ladakh and Leh. Original warzone aircrafts have been used for which karthi has to undergo special training to fly the Jets. This movie is said to be a highly visual Extravaganza with Music provided by AR RAHMAN, movie should take audience to next level.
Wait for and watch 'Cheliya', THE best love story ever coming ahead.
USA premiers on APR 6th, 2017.
For trade and rights, contact:
JOLLYHITS:
412 999 9236
cheliyaa@jollyhits.com
Press note released by: Indian Clicks, LLC