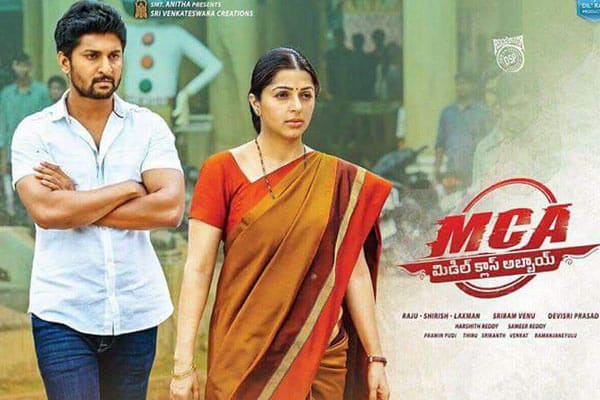 MCA Overseas Profit Loss Statement
Nani, Sai Pallavi starrer MCA was released on Dec 22nd , 2018. Produced by Dil Raju and DIrected by Venu Sri Ram, the film has collected a gross of $1,081,952 and emerged as the fourth highest grosser in Nani's career. It fell behind Bhale Bhale Magadivoi($1,430,026), Ninnu Kori ($1,196,559) and Nenu Local($1,079,986).
Coming to the profit loss details, the film has collected a distributor share of $627,877 which comes down to $527,877 ie, 3.35 Crores INR after deducting the expenses like VPF & Publicity. It has fetched another for 50 lakhs from markets outside USA which adds up to the distributor share and takes it to 3.85 Cr. The film was sold for 3.50 cr which means the distributor has ended up with a profit of 0.35 Crores. The film can safely called as a Hit.
| Theatre Chain | Gross | Distributor Share |
| --- | --- | --- |
| AMC/Regal | $183,023 | $73,209 |
| Cinemark | $413,265 | $247,959 |
| Marcus | $29,397 | $14,698 |
| Others | $456,267 | $292,011 |
| Total | $1,081,952 | $627,877 |
| VPF & Publicity | | -$100,000(133 Locations) |
| Distributor Share Excluding VPF | | $527,877(3.35 Crores INR) |
| Other Countries Revenue | | 0.50 Crores |
| Overseas Total Share | | 3.85 Crores |
| Overseas Rights | | 3.50 Crores |
| Profit/Loss in INR | | 0.35 Cr Profit |