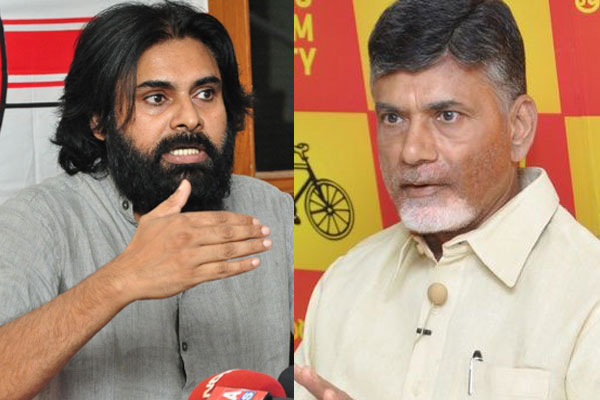 Jana sena President Pawal Kalyan called off his fight for the special category status to Andhra Pradesh after he tasted his success in Capital lands issue. He said the ceasefire was temporary. His suspension of fight happened hours after the Municial Administration minister P Narayana announced in Vijawada yesterday that the government revoked the notification issued to acquire the fertile lands in Krishna river front villages in Guntur district honoring the suggestion from Pawan Kalayan.
Within hours Jana Sena President has not only thanked the minister Narayana and his colleague Prattipati Pullarao and especially the chief minister Chandrababu Naidu , but also announced his temporary ceasefire on the demand for special category status. He did this by raising the bogey of National Integration. He did not elaborate how the asking for special category status would pose threat to National Integration.
The reason Pawan Kalyan floated for the suspension of his fight for special category status is this:
"I had explained to hon. Prime Minister Narendera Modi about the injustice meted out to Andhra Pradesh at the time of division of erstwhile Andhra Pradesh and how the act hurt the sentiments of the people. The PM understood it. So, I hope the centre would react positively on the demand for special category status. I know pretty well that it has already been delayed. Still, let us wait for some more time without subjecting ourselves to emotions in the interest of national integration. we will decide upon the next course of action in case there would be no justice."
This tweeted this at a time when the all opposition parties are urging the people to observe total bandh on Saturday to put pressure on the state and centre for the special category status. Though bandh call is given by YSRC, Left parties and other mass organization have extended their support. But, Pawan, did not refer to the bandh call and did reveal if was opposed to the bandh.
It looks chief minister Naidu is successful in disengaging Pawan Kalyan from the protest politics at a crucial time when opposition is fiercely fighting. Can we call this Pawan-Naidu-quid pro quo?