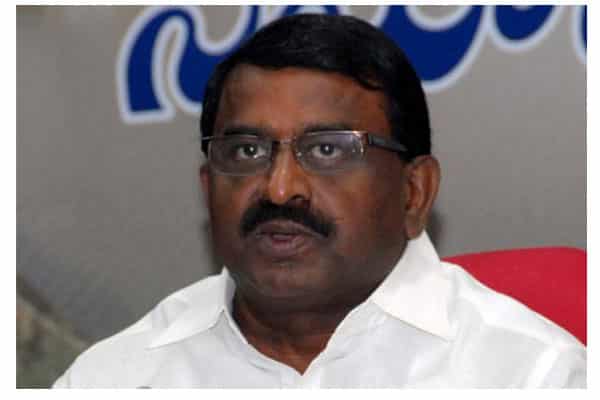 Andhra Pradesh Minister for Labour and Employment Pithani Satyanarayana commenting on Pawan Kalyan's party asked, " How can you say Jana Sena will win the elections when I never saw Jana Sena party's President anywhere. Neither did I find any karyakarta holding the party flag nor saw the flag hovering anywhere in the state."
Speaking to media on Thursday at West Godavari Pithani said that Pawan is not thinking in a constructive manner about party workers.
The minister said that there is no time to dwell on Jana Sena and that there TDP's main opposition is YSR Congress party now and in the next election.