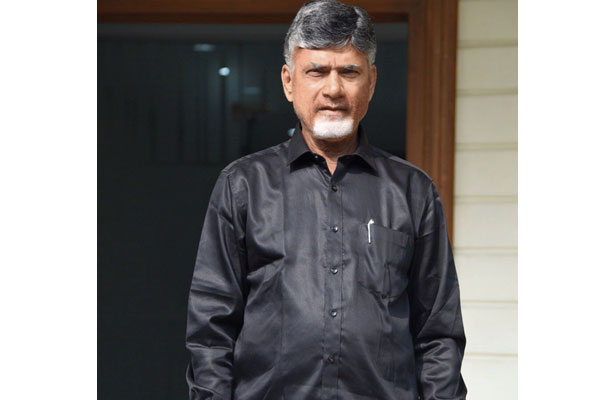 AP CM N. Chandrababu Naidu said PM Modi would have to hide his face in shame if the TDP also launched personal attacks on him in response to his recent statements. Naidu accused Modi of not knowing the value-based Indian family system just because he had no family of his own. The TDP chief deplored that Modi-Shah duo were implementing 'divide and rule' policy in different regions in the country which is threatening the peace and harmony eventually.
Naidu held his day-long 'deeksha' protest wearing black shirt at AP Bhavan in Delhi today. He blamed Modi for the conflicts and disharmony currently prevailing in the North East. There were many disturbances between different segments of peoples in Jammu and Kashmir. Even in Tamil Nadu, there were divisions between parties and groups within parties because of dangerous interference by Modi-Shah duo.
Naidu said Modi has some kind of pleasure by putting hardships to the people and he is deliberately undermining and crushing the central government institutions like the CBI and the Enforcement Directorate. The TDP chief vowed to continue the fight for justice and harmony till the day would come when the same central institutions would turn against Modi himself for all his misdeeds.
G.Ravikiran