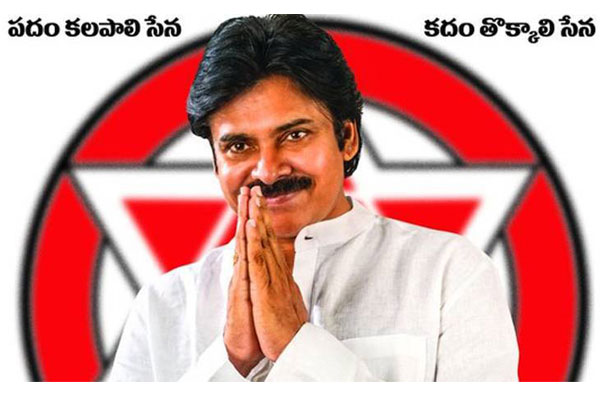 Former Tamil Nadu Chief Secretary Rama Mohana Rao, who worked extensively with Jayalalitha today joined Janasena. He was appointed as political advisor in Jana Sena party. He praised Pawan and told that he see the qualities of Jayalalitha in Pawan.
Background and Controversies of Ram Mohan:
He is 1985 batch IAS from Tamil Nadu cadre. He worked in various capacities as IAS in Tamil Nadu for 32 years. He was Chief Secretary to late Jayalalithaa when she was CM. He was secretary for Jayalalitha from 2011 to 2016. He was removed from the post in December 2016 following Income Tax raids to his residence and office. Ram Mohan Rao's career is mixture of both accolades and controversies. As an IAS he was supposed to show his loyalty to central government but after Jayalalitha's death, he created sort of controversy by not obliging central government and openly stating that "I was appointed to the post of chief secretary by 'honorable Amma Jayalalitha' and I will continue to show my loyalty to her."
Another controversy involving him is I-T raids on him during demonetization. Income tax dept. seized Rs 5 crore of undisclosed income from Vivek, son of Mr. Rama Mohana Rao during that time. Also, Rs. 30 lakh cash in new currency and 5kgs gold seized from his house. Moreover, former TTD member Shekhar Reddy's name was linked with Ram Mohan during that time. It is to be noted that Pawan earlier criticized Lokesh vehemently for his alleged links with the same Shekhar Reddy.
Ram Mohan on Pawan:
After joining Janasena, Rama Mohana Rao said that Pawan Kalyan has asked him to join Janasena party and offered the post of political advisor. He added that, Jayalalithaa used to tell that a politician's heart should be with people and Pawan Kalyan is exactly like that. He also told that Pawan's concerns for people is very much genuine. Ram Mohan also added that, he will be with Pawan like how he served Jayalalitha till her last breath.
Pawan on Ram Mohan:
Jana Sena chief Pawan Kalyan welcomed this former IAS into the party and praised him for his administrative abilities. Pawan told that Ram Mohan had effectively run the AIADMK government without any hassle when the then Chief Minister J Jayalalithaa was in hospital and entire cabinet came to standstill. It clearly shows his capacity and capability, Pawan added. Pawan hoped his extensive experiences will help Janasena party in the political affairs, formation of public policies and also in the electioneering.
We will have to wait and see how people receive the entry of Ram Mohan into Janasena.
Telugu360 is always open for the best and bright journalists. If you are interested in full-time or freelance, email us at
Krishna@telugu360.com