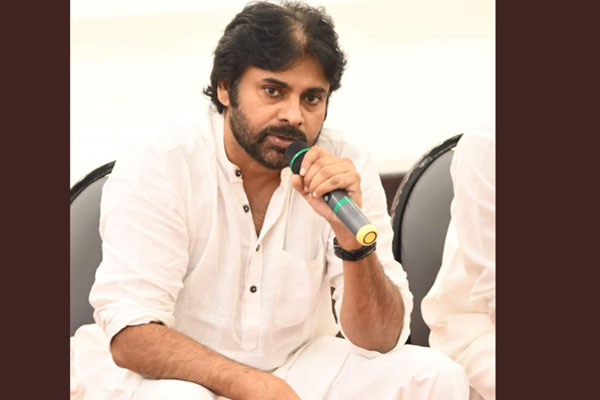 Jana Senani Pawan Kalyan made shocking comments on the Jaganmohan Reddy government. He made his remarks after a two-day tour in Amaravati Capital City. Pawan told Jagan Regime that no political party would survive if it tries to bring tears to any section of society especially farmers. He further made sensational comments saying that Prime Minister Modi and Amit Shah are closely watching the misrule in Andhra Pradesh. Modi may look friendly but he will not tolerate misuse of authority in governance.
Pawan mocked at Minister Botsa Satyanarayana asking him not to create further confusion. 'Botsa Garu Be Careful,' Pawan said at one time referring to the Volkswagen case still pending against the Minister. Pawan said that he didn't know whether lucky time or EVMs helped the YCP but it got massive majority winning 151 out of 170 MLA seats. It doesn't mean the government can do whatever it likes.
Jana Senani assured of all his help to first wage local agitations along with Amaravati farmers. If the YCP still tries to shift Capital, Pawan told farmers that he would use his connections in the BJP to stop this. If needed, Pawan would personally take Amaravati issue to PM Modi and Shah.