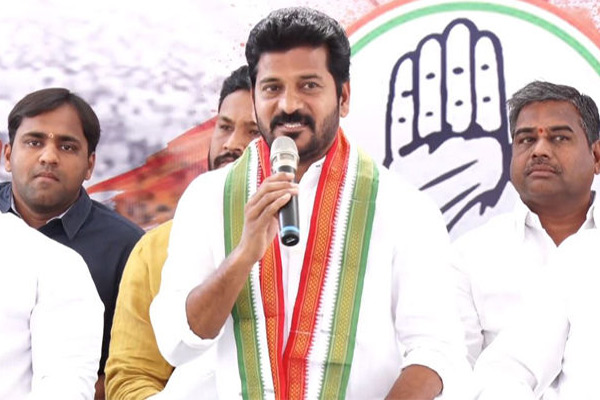 Telangana Congress Working President Revanth Reddy made sensational remarks against PM Modi once again. He accused the Modi government of misusing the Enforcement Directorate officials to falsely implicate AP CM Chandrababu Naidu in the Vote for Note case. Revanth is being investigated by the ED officials on where from he got Rs. 50 lakh that was seized from him by the officials.
Revanth later said that he was particularly questioned about involvement of Chandrababu Naidu's role. It all seemed the Mod government was trying hard to somehow make Naidu an accused in the case. There is a bigger conspiracy than how it looks on the surface. Revanth said the BJP government at the Centre was trying to fire at Chandrababu with its gun placed on the shoulders of CM KCR. It is well know TRS and BJP have secret understandings in 2018 elections as well.
Revanth's allegations brought to the fore the burning issue of misuse of central institutions to harass political rivals. With the elections fast approaching, the BJP is bringing force on the ED to hasten investigation on Note for Vote case. Analysts say the BJP's efforts will not lead to any electoral advantage just like in Telangana where the party won just one seat out of 119 MLA seat in last election. The BJP may put up a worse performance in AP because of current anti-Modi sentiment.