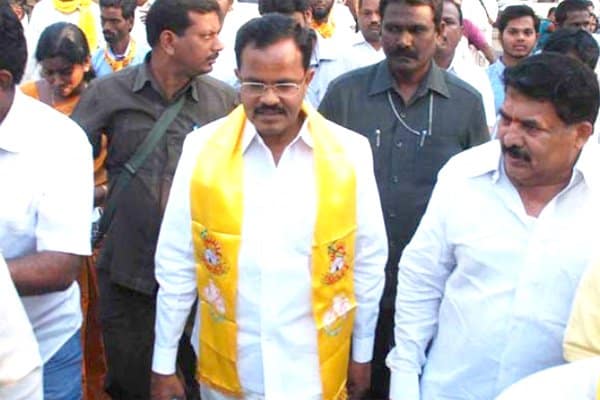 The Telangana TDP is preparing itself to brace for yet another cataclysm in the state. A senior leader and T-TDP's pillar of strength Motkupalli Narasimhulu is planning to change the party. The TDP leader is looking to make a way into the TRS party.
Close sources to the leader confirmed that he would take part in key meetings with his followers, and other TDP leaders. Most likely, he is expected to join TRS party prior to the local body elections.
At the same time, few sections of the political leader are propagating that Motkupalli will contest from Aleru Assembly Constituency in the 2019 elections. Meanwhile, the TRS High Command is asking him to run for the Warangal Lok Sabha seat or Thungathurthi Assembly seat. Key TRS leaders like Thummala and Talasani Srinivas Yadav have already met the T-TDP leader couple of times, and have invited him into the party.
Even in the past, it was, in fact, Motkupalli who stated that T-TDP is weakening, and it would be a better option to merge it with TRS party in Telangana.