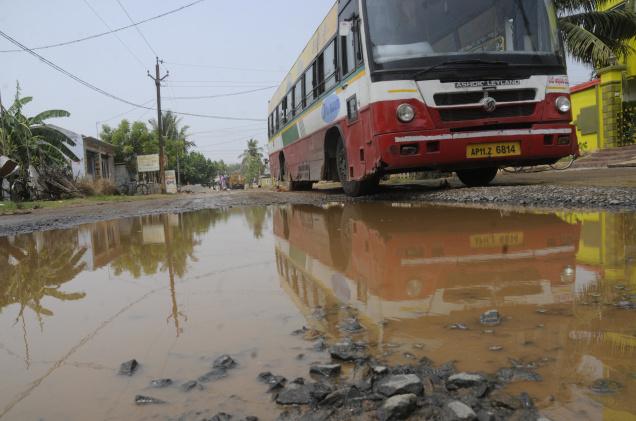 Chief minister chandrababu Naidu today asked the official to take the contractors to task if the roads they laid were of substandard. "Black list all those whose work doesn't stand test of quality," he said. The Chief Minster asked officials to study/review the contractors' work before awarding them project. "We cannot compromise on the quality. Those delivering sub-standard work will be blacklisted," the CM said.
The CM also instructed the officials to restore all roads in the state into all-weather roads. He asked them to make every road in the state pothole free and should be in position to offer a safe journey. Addressing the collectors conference on the second day in Vijayawada today, the CM said the roads in the state got destroyed during the ten-year Congress rule. " From now onwards", he said," people should not suffer because of bad and pothole filled roads during rainy season."
He assured that there would be no dearth of funds for repairing the road in Andhra Pradesh. He set a deadline of three years to make Andhra Pradesh's road network the best and well connected in the country. "Public satisfaction is important. Once the change is evident, people will appreciate us. We should set an example by constructing world-class roads," he added.