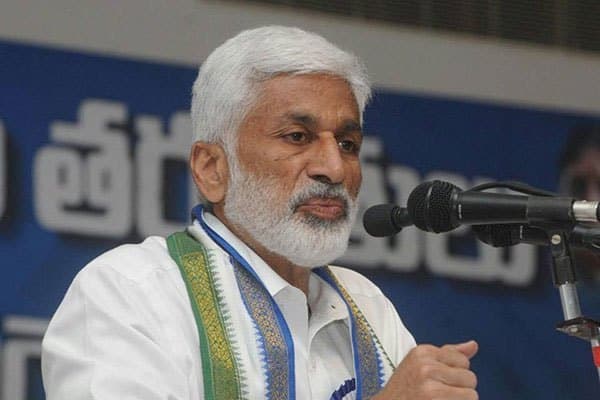 YCP MP Vijayasai Reddy made sensational comments on the present election. He asked the YCP leaders not to be overconfident and not to mislead the cadres as if the victory is already in hands and only the swearing-in of Jaganmohan Reddy is to be taken up. This kind of easy attitude is not good and it will destroy the YCP forever. Vijayasai cautioned that Jagan is fighting with a shrewd manipulator like Chandrababu Naidu. If the YCP leaders are relaxed now, it will be an advantage for the TDP. Vijayasai said that there's an opportunity only and all efforts are to be made to counter Naidu's gimmicks.
Vijayasai also passed serious comments on the AP voters. He said that the AP people are not dependable like the Telangana people. The AP voters are divided along castes and the TDP is taking advantage of these castes, Vijayasai told his party cadres. Vijayasai said that there's also a threat from Chandrababu Naidu who is excellent in manipulating caste based vote banks. Vijayasai also expressed concern that Naidu may once again visit Pawan's residence and fall at his feet to take political advantage.
TDP spokesman Lanka Dinakar said this showed how 'Vishapusai Reddy' is spreading poison among the voters.