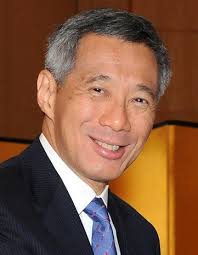 Andhra Pradesh chief minister Chandrababu Naidu will extend official invitation to the Singapore Prime Minister Lee Hsien Loong to the foundation stone-laying ceremony of the new capital of Andhra Pradesh on October 22nd.
Chief Minister N. Chandrababu Naidu along with the delegation of ministers and officials will visit the island nation on September 21st and 22nd.
On the first day , chief minister will participate in a commercial meeting at Science Park with a Singapore Consortium and later, meet Minister Iswaran for lunch and discuss on the Swiss Challenge Method for Amaravati Development.
In the evening, the CM will deliver a lecture at the Institute of South Asian Studies (ISAS) which will be moderated by Ambassador Gopinath Pillai, Special Envoy to Andhra Pradesh and then attend the dinner hosted by the Singapore consortium.
On the second day, the Chief Minister along with the government delegation will visit the Singapore City Gallery and get an overview of the key physical features such as residential, industrial, commercial areas, airbases, reservoirs etc of the City. He will also review the planning for the Civic district, Marina Bay and also study the Concept Plan and the Master Plan.
The visit to Singapore City Gallery will also include planning for green and blue spaces, recreation spaces, island-wide water catchment, waste management, integration of land use plans with public transport networks and conservation planning.
Before wrapping up his 2-day visit, he will visit three townships :
1. Kallang-Bendemeer Region (Sports hub)
2. Changi Business Park Region (Aviation hub)
3. One-North Region (R&D, Knowledge hub)
During the visit to townships, the Chief Minister will understand different stages of integrated townships and how the Seed Development Area could potentially evolve from lower density, high-tech industry business spaces to higher density, high-end office-business park spaces. He will leave Singapore on September 22nd evening.