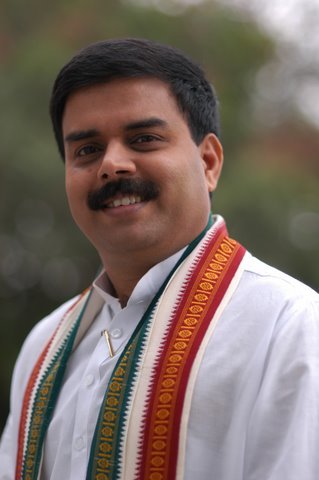 Former speaker Nadendla Manohar is all set to join YSR Congress soon. A prominent Congress leader from Guntur district, after defeat in 2014 elections, he became inactive in politics. He has not been seen in any of the activities of the Congress party. Manohar represented Tenali constituency twice. He got elected to Assembly in 2004 and 2009. In 2009, he was appointed deputy speaker and later when speaker Kirankumar Reddy anointed chief minster he was elevated as speaker.
Manohar got wide appreciation for the way he conducted the united Andhra Pradesh assembly with aplomb. During Telangana movement, though Kiran revolted against the pro-Telangana line taken by Congress high command, Manohar remained loyal to Congress leadership. In 2014 election, however, he fell to the anti-Congress tsunami created by party's decision to divide the state. During the last 15 months he has been keeping himself aloof from public. Now, YSRC circles are abuzz with the talk that Manohar is joining their party.
Normally one expects Manohar to join TDP because of Kamma caste connection. But, Nadendla Bhaskar Rao, father of Manohar, became persona-non-grata in TDP following his failed coup against NTR in 1984. Though a decent politician, Manohar might have thought, TDP would not be receptive to him. This correspondent's attempts to reach out to Manohar, to get his comments on the speculation, failed. Manohar's proximity to D Srinivas, who left Congress to join TRS some time back, is well-known. He might have got feed back from DS about the uncertain future of Congress in Telugu states. Manohar is a voracious reader of books. Wherever he is, he is certain to prove that he is a politician with a difference.
Manohar responds :
Late in the night, however, Manohar responded to the calls with a text message, "Nooooo". No further elaboration was available. But YSR Congress sources stuck to their guns.