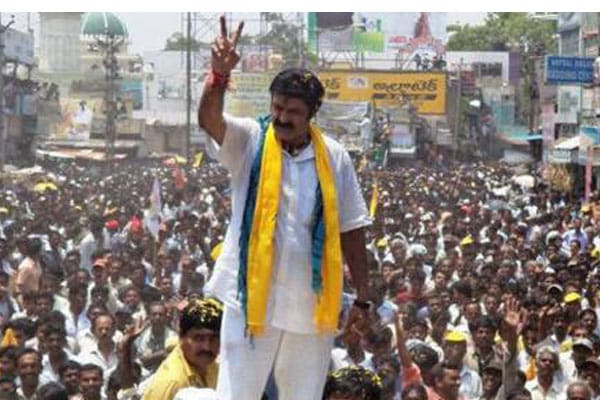 Tollywood Actor and Telugu Desham Party MLA Nandamuri Balakrishna participated in roadshow at in Venkateshwarapuram to campaign for the Nandyal by-election on Wednesday. Addressing the gathering, he said that Chief Minister Chandrababu Naidu has been taking necessary actions for development of Nandyal. The actor-cum-politician said that Nandyal by-poll is a fight between morality and corruption, justice and injustice.
The Hindupur MLA came down heavily on Silpa brothers and critiqued that they were "selfish", despite being given honorable positions in the TDP. Balakrishna said that Silpa Chakrapani Reddy was encouraged by TDP to be MLC as he wanted to do public service, but in the end betrayed the party. He called on to the electorates to vote for development. He asked the voters to cautious from people who speak pleasantly but act horridly.
He said that Bhuma Nagi Reddy's daughters are under distress and suggested that people should stand up for them in such difficult times. Balakrishna said it is time for voters to teach a lesson to those who are resorting to divisive politics.