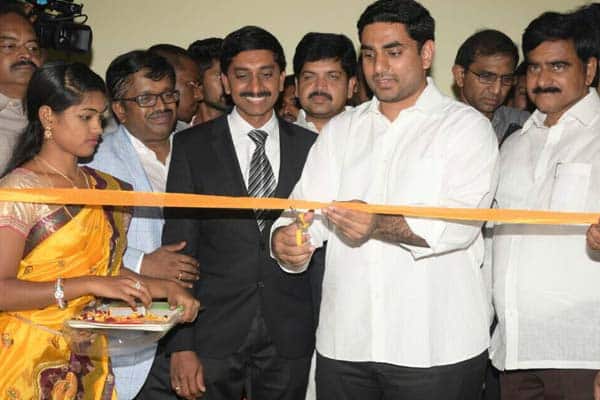 Vijayawada: Minister for Information and Panchayat Raj Nara Lokesh had formally inaugurated the offices of seven IT companies at the prestigious Medha Towers at Gannavaram on the outskirts of the city on Wednesday.
Medah Towers, a six-floor building right in front of the Gannavaram Airport was built a decade ago to make it the IT hub for the State. However, it remained unoccupied even after the bifurcation. The efforts of the State government took so long to finally make it the IT hub with IT Minister Lokesh formally inaugurating the offices of the IT companies. These seven IT firms are set to provide employment to over 1600 persons in the State.
The companies including Grupo Antolin, Melsova, EP SOFT, Yamyah IT Solutions, Chandu Soft and Rotomaker have opened their offices here. These companies deal in high-end automotive interiors designing, IT consultancy, digital educational services, IT/ITES services, projects and products among other things. This was possible with the initiative of the AP Non-Resident Telugu Society headed by Ravikumar Vemuru, who is also busy organising the 10-day tour of Chief Minister N Chandrababu Naidu in US.