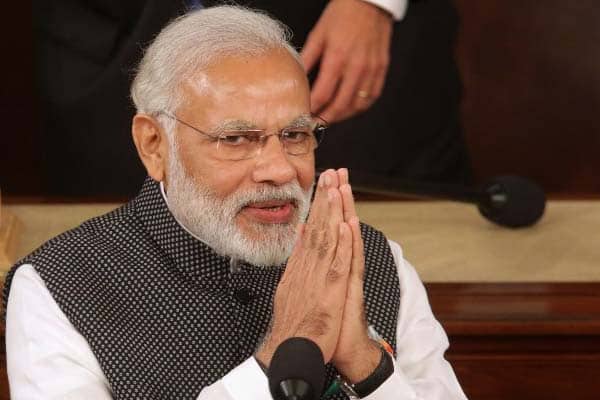 These are the days when even small time politicians and businessmen and employees are making millions if given an opportunity.
But the story of Prime Minister Narendra Modi is different. He prefers to be the familiar, simple person who proudly says about his being a chaiwala in the beginnings.
Though he's in the high office for over four years now, his total property worth is given out as just about Rs. 2.5 cr. This includes both movable and immovable property. This is till the end of the 2017-'18 financial year.
All this despite the fact that Modi served as Chief Minister of Gujarat for a record number of years in the past.
The Prime Minister's Office has given out details of the PM's property now.
As per these details, Modi has got just Rs. 49,000 in a bank account in Gujarat.
He has two deposits of Rs 1.07 cr and Rs 11.29 lakh. Besides, there are two bonds worth Rs 5.18 lakh and Rs 20000 and an LIC policy of Rs 1.59 lakh.
Modi bought one fourth share in an apartment in Gandhinagar in Gujarat at Rs 1.3 lakh way back in 2002. Now the worth of this share is Rs 1 cr nearly.
The PM owns gold jewelry worth Rs 1.38 lakh only.
No doubt, Modi cannot be considered a rich PM relatively speaking. At a time when PMs round the world are amassing huge wealth and end up facing assets cases.
G.RaviKiran