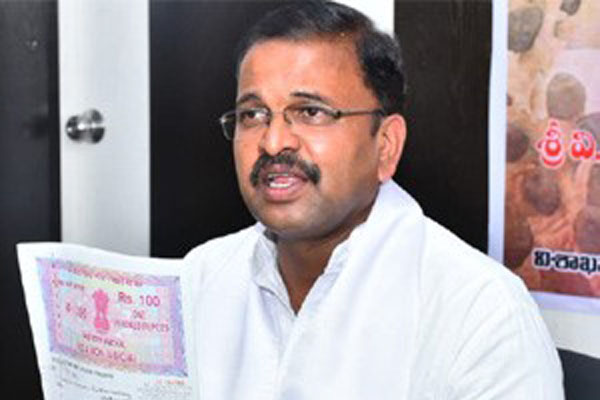 Janasena chief Pawan Kalyan has been saying that he joined politics to demonstrate people how new age politics will be. Sticking to his word, he gave tickets to many common people and the people with no criminal cases against them. Former joint director of CBI, Lakshmi Narayana, also seems to be following the path of his party supremo. He wrote all his election promises on hundred rupees bond paper and assured people of development as well as transparency in Visakhapatnam parliament constituency.
Some of the promises he wrote on the bond paper are – placing integrated water distribution system to solve water problem of Visakhapatnam area, specific action plans to curb the pollution, to be available to the people of the constituency, and many other such promises. He prepared separate manifesto for Vizag constituency.
He added that, if he fails to fulfil these promises, people can seek judiciary action against him as he is writing the promises on bond paper. we will have to wait and see whether people will encourage this kind of new age politics.