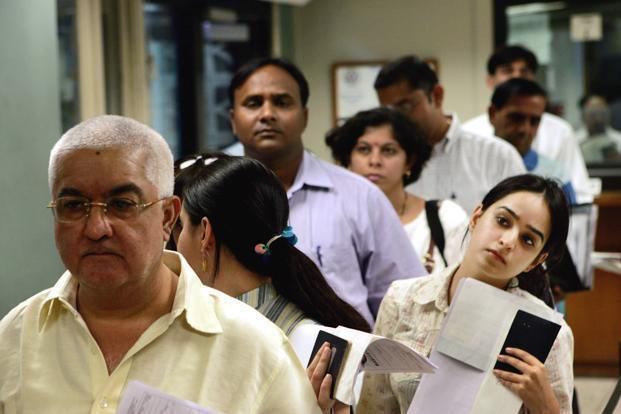 The Trump administration has given its immigration officials more power to reject H-1B visa applications outright. US Citizenship and Immigration Services (USCIS) adjudicators will have full discretion to deny applications, petitions, and requests without first issuing a request for evidence (RFE) or notice of intent to deny (NOID), when required initial evidence is not submitted or the evidence of record fails to establish eligibility. The change will come into effect from 11 September.
This means USCIS adjudicators can deny visas if applications do not include all the necessary information when submitted.
According to Indian IT trade body Nasscom, the work visa-related changes could mean that the USCIS can initiate removal proceedings if a person's H-1B visa expires, even while he or she is waiting for an extension request to be adjudicated.
"For too long, our immigration system has been bogged down with frivolous or meritless claims that slow down processing for everyone, including legitimate petitioners. Through this long overdue policy change, the USCIS is restoring full discretion to our immigration officers to deny incomplete and ineligible applications and petitions submitted for immigration benefits," said USCIS Director L. Francis Cissna in a statement on 13 July. "Doing so will discourage frivolous filings and skeletal applications used to game the system, ensure our resources are not wasted, and ultimately improve our agency's ability to efficiently and fairly adjudicate requests for immigration benefits in full accordance with our laws."
Nasscom also said the US move will have "potentially serious adverse consequences" on the American economy as it will make it more difficult for companies to employ skilled foreign nationals to plug critical skills gaps in the US
Besides, a memo issued on June 28 switches the authority to issue notices to appear (NTAs) in most instances from US Immigration and Customs Enforcement (ICE) to the USCIS.
"This policy memorandum, combined with others previously announced, will harm US companies and discourage the best and brightest globally from wanting to work in the US and contribute to the US economy," Nasscom added.
Telugu360 is always open for the best and bright journalists. If you are interested in full-time or freelance, email us at
Krishna@telugu360.com