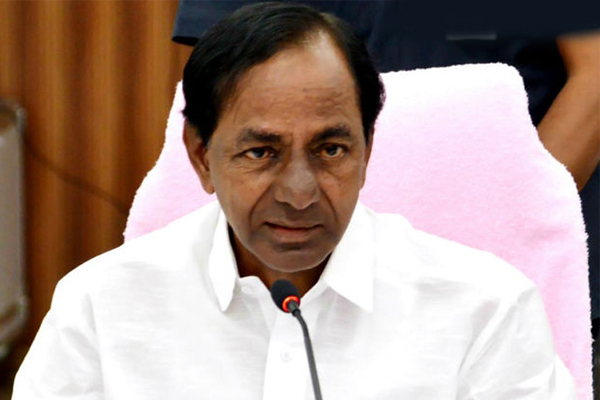 Gone are the days when media owners refused government ads as receiving such ads will make the respective media lose the right of questioning governments. But nowadays all media channels depend on government ads as a source of income. Even more dangerous situation is when supremos of government themselves having their own media. Recently, a private media obtained some interesting data regarding KCR government's favors to KCR's media through RTI.
Currently there are 3 media outlets are with KCR's family
Namasthe Telangana, Telugu paper
Telangana Today, English paper
TNews
KCR, launched Namasthe Telangana in June 2011 during Telangana movement. KTR was on the board (Telangana Publications Private Limited)initially but he quit after becoming a minister. His wife, Shailini Kalvakuntla is now on the board. Telangana Today, English daily, launched in 2016, also run by Telangana Publications Private Limited. TNews was started by KCR in 2010 and he too was board member but he resigned from the board after becoming the chief minister. The response of the Information and Public Relations Department of the Government of Telangana to an RTI application seeking details of ad expenditure revealed some interesting facts:
Telugu dailies :
Namasthe Telangana ad revenue increased from 2.63 crores to 12.8 crores i.e. 387.4% increase from 2017 to 2018. At the same time, other papers had marginal improvements or Cuts.
Eenadu got 2.7 crores in 2017 as well as 2018 (just 0.1% improvement). Nava Telangana, a paper run by the Communist Party of India (Marxist) has seen a cut of 67.5%, from 17.9 lakhs to 5.8 lakhs. Mana Telangana, faced a reduction of 88.2%, from 47.8 lakhs to 5.7 lakhs. Vaartha faced -47.4% cuts. Andhra Prabha -6.2% cuts. Surprisingly Andhra Jyothy got 296.8% improvement in ad revenue from T-govt (from 45.6 lakhs in 2016 to 1.8 crore in 2018).
English dailies:
Similar trend observed with English papers. Telangana Today, the English newspaper, has seen an increase of 1749.2%.
Telangana Today (1,749.2%) ad revenue improved from 4.7 lakhs in 2017 to 87.3 lakhs in 2018. All the other papers have faced cuts ranging from 2% to 94%. All the papers in Hindi, Urdu and English have faced cuts. Deccan Chronicle (-30.4%), The Hindu (-34.5%), Times of India (-34.5%), Indian Express (-29.0%), Economic Times (-92%) – all these English papers lost revenues while KCR owned Telangana today saw whopping improvement of 1,749%.
TV Channels:
A similar scenario seems to prevail in the television sector. While KCR owned T-news got 2044 spots from T-government, TV9 got 958, NTV 870, Sakshi 879, ETV Telangana 978. Only channel to get more than 1000 spots was V6, promoted by a TRS legislator and industrialist, which got 1260.
Finally:
So, be it Telugu dailies or English dailies or TV, it is clear that KCR's government has favored their own media and the gap between revenues to his media and to other media also wide. Probably this is bound to happen when anyone having his own media becomes chief minister and runs the government.
Telugu360 is always open for the best and bright journalists. If you are interested in full-time or freelance, email us at
Krishna@telugu360.com