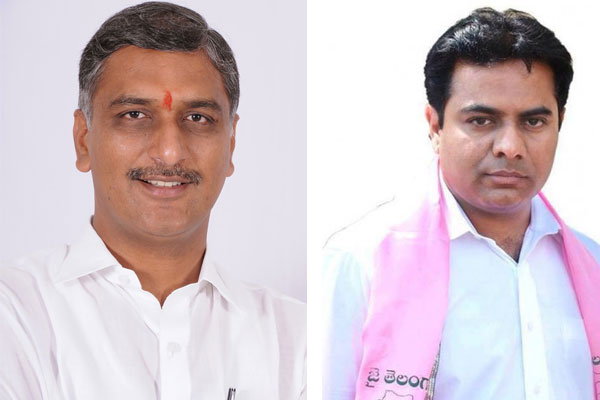 Telangana CM K Chandrasekhara Rao is the real supremo in the state politics. Several weeks after coming to power, he has not yet fully formed his cabinet. Very soon he is going take just six to induct six to seven ministers. So there is a lot of speculation on how this cabinet expansion is going to be and whether Harisha Rao will be given ministry this time. Latest rumour doing rounds in Telangana political circles is that both Harish Rao and KCR's son KTR will not get ministerial berths this time.
The two young leaders will have to wait until the Lok Sabha elections are over which is till April-May. The reasons are that KCR wants to give total responsibility to Harish and KTR to win all the 16 parliamentary seats in the state. The pink boss is very serious about winning majority MP seats so as to play the king-maker role in the formation of next government at the Centre. This became very prestigious as KCR's Federal Front propaganda has got a big setback after Mamatha's Kolkata protest.
In the last year's assembly election, Harish and KTR lived up to the expectations. They successfully ensure party victory in all the seats that were assigned to them by the party boss. This is why KCR is relying heavily on the two leaders and he does not want to take any risk at this crucial juncture. KCR's main worry is about the Congress which will embarrass him non-stop if it comes to power at the Centre.
G.Ravikiran