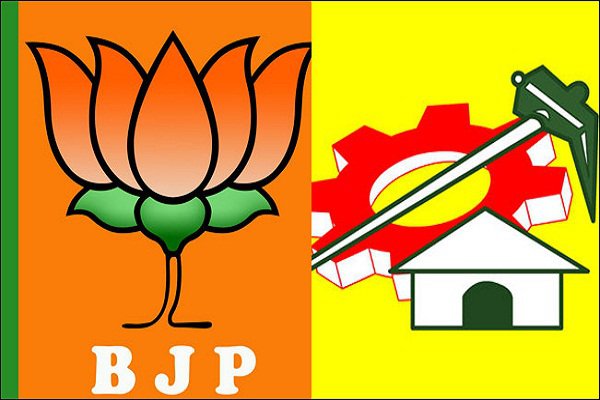 At every small opportunity, the BJP is stealing the thunder from the ruling YCP in Andhra. Now, BJP AP coordinator Raghu Ram tells TDP MLAs Vallabhaneni Vamsi and Ganta Srinivasa Rao not to be afraid of YCP harassment tactics. These two MLAs are negotiating talks with both YCP and BJP leaders. Vamsi has already met BJP national leader Sujana Chowdary and CM Jaganmohan Reddy as well.
There are reports that Vamsi and Ganta may join YCP soon. But Raghu Ram says that these two MLAs are most likely to join the BJP because it has brighter future in Andhra politics. The BJP has already assured the two MLAs that it will provide all sorts of political protection to them from the police and political harassment by YCP. Raghu Ram gave indications that the BJP will take all steps necessary to stop migration of TDP leaders into YCP because of its harassment politics.
Raghu Ram's comments have triggered intense speculation on the fate of Jagan Circar. This is the first time that the BJP is openly assuring TDP leaders not to fear Jagan. A section of BJP AP leaders are strongly in favour of quicker CBI action against Jagan in his Rs. 45,000 cr illegal assets cases. Next three months may indeed shake up Andhra politics.