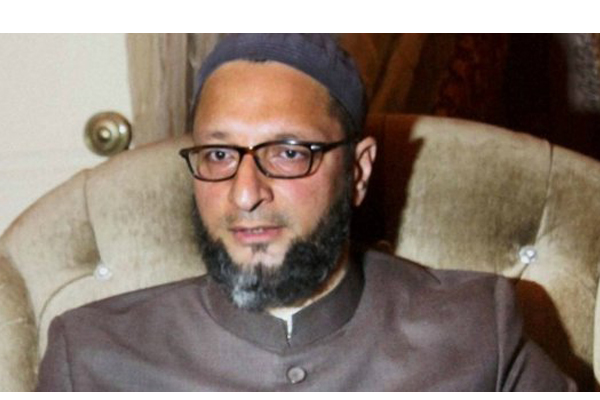 AIMIM President Asaduddin Owaisi on Thursday hit back strongly at BJP National President Amit Shah for the latter's comments made at BJP's Samarabheri (battle cry) public meeting in Karimnagar two days ago.
Owaisi said that there would never be a chance for RSS to set up its rule in Telangana and the state would continue to have constitutionally elected and protected governments all through.
Owaisi's anger surfaced after Amit Shah criticised KCR and AIMIM for all present problems in the state. The BJP leader also vowed prevent TRS and Owaisi from continuing their grip over Hyderabad and Telangana in future.
Owaisi ridiculed the claims of Amit Shah, saying that the BJP leader's bitter comments were born out of his frustration over his party's pitiable situation in the state.
He asked BJP as to why it had not taken any action against Minister of State for External Affairs MJ Akbar following sexual harassment charges being made against him by several women journalists under the sensational 'Me Too' campaign.
Owaisi demanded that MJ Akbar be removed from his post for his excesses in his earlier capacities as editor of Asian Age and so on.