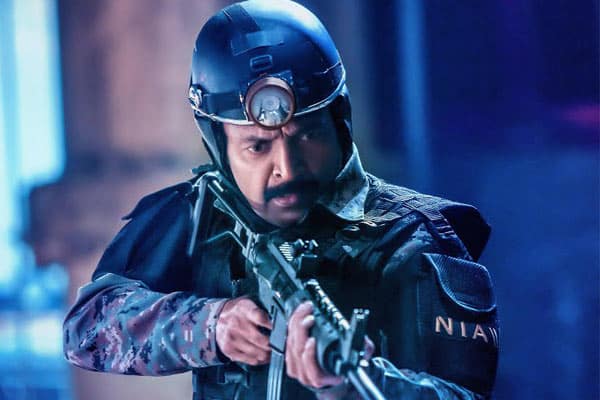 Senior star Rajasekhar's comeback film PSV Garuda Vega, which released last Friday, is collecting decent revenues in the first weekend. Director's Praveen Sattaru's taut narration coupled with the stellar technical values have helped the film garner good talk from all sections of audience.
In overseas, PSV Garuda Vega took an OK start at the box office. After collecting $ 30K from its Thursday premiers, the film notched up $ 66K on Friday. As of this writing, the film has surpassed the $100K mark and is at a touching distance for break even. As per the latest update, the film grossed $72k on Saturday and on pace for a $100k Saturday taking the total gross to 200K. This is a decent start for the film as it was sold for 36 lakhs in overseas. However, trade circles opine that the film should have performed much better considering the good talk and encouraging reviews.
The film stars Pooja Kumar, Shraddha Das and few others in important roles.