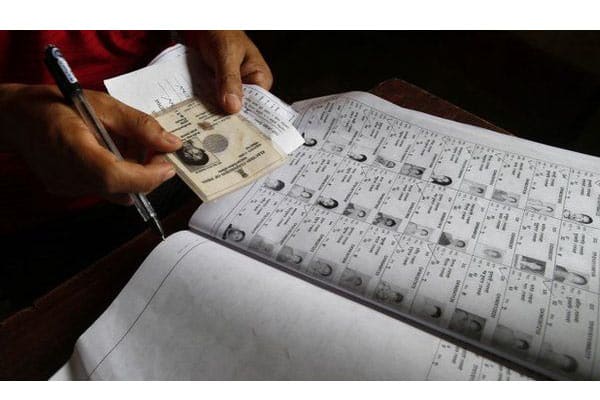 Hyderabad: It's estimated to be more than 80,000 Telangana citizens wouldn't be able to exercise their voting right in the forthcoming Lok Sabha elections as they submitted their applications after the deadline. The Election Commission (EC) had requested all those who're above 18 years of age to submit their applications for inclusion in the voters' list and set the deadline as March 15.
On the other hand, several voters complaint that their names missing in the voters list though they voted in the Assembly elections held in December 2018.
According to the Telangana Chief Electoral Officer (CEO), 2.96 crore people in Telangana are registered in the voters' list. Now, everything if final, any complaints about missing votes, etc, would be taken only after Lok Sabha elections, clarifies the CEO.
"I voted in the recent Assembly elections in Telangana. So I didn't bother about the voters' list. To my surprise, my name is not there in the list now. Moreover, there's no change of address as well. I am staying at this residence for the past 10 years. This is mistake by officials," said Ramakrishna Rao from Dilsukhnagar.
However, the CEO said that the EC deleted over 2.5 lakh voters from the list in the past two months because of duplication, death, address change, etc.
"Over 80,000 citizens submitted their applications for inclusion in the voters list after the deadline of March 15. So, their application wouldn't be processed," clarifies CEO Rajat Kumar.