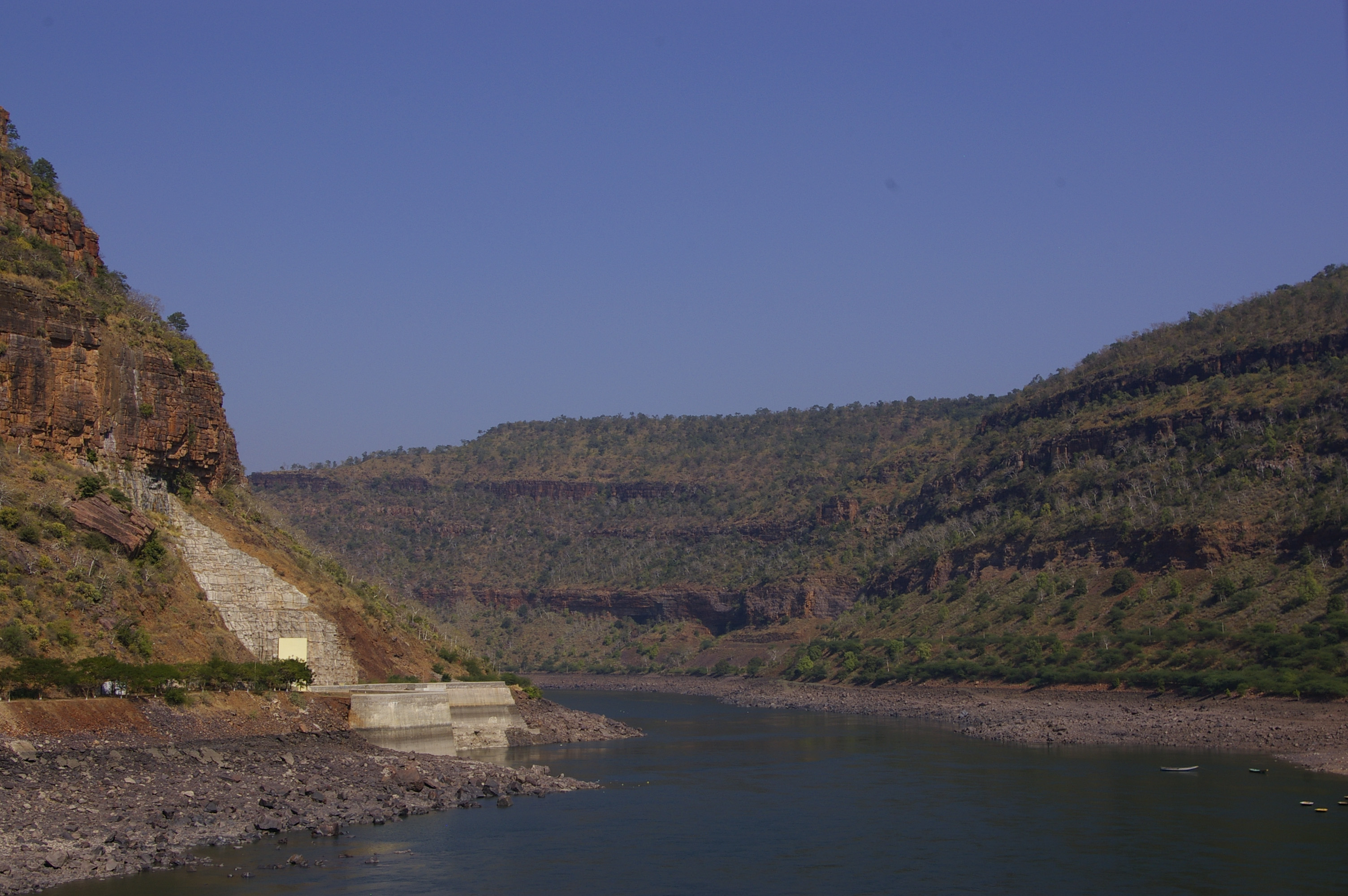 Though textbooks say water is colorless, tasteless and odorless- in practice water smells corruption, is colored by politics and always tastes bitter as has been proven in the case of all irrigation projects in Andhra Pradesh and its successor states.
A report "Corruption risks and governance challenges in the irrigation sector" prepared by Water Integrity Network says, "The (water) sector deals with a basic human need and is thus socially and politically sensitive. This, as well as the monopolistic and capital intensive character of water supply services, creates an enabling environment for corruption."
Political parties in power always tend to give top priority to major irrigation and infrastructure projects as societal and personal gains are huge. This is the driving force for  taking up the huge irrigation projects (infrastructure projects like thermal plants) without proper study, cooked up data, exaggeration of benefits, understatement of risks, favorable calculation of benefits versus costs.
One can find all these aberrations in the CAG report (2012, Andhra Pradesh, Report 2, Chapter.3). Projects are rarely sent to Central Water Commission (CWC) for clearance. Palamuru- Ranga Reddy Lift Irrigation Project and Pattiseema are no exception.
As all objectives of these projects are couched in the  language of development- improving livelihoods of poor, arresting farmers' suicides, providing drinking water to capitals and industrialization, few dare question them directly. All fall in line and support these projects emotively pushing the corruption and politics under carpet.
Palamuru-RR project: Chief minister KCR laid for the project in mid-June. The cost of the project is whopping Rs 32,250 crore. It envisages "to irrigate upland ayacut of 10 lakh acres, drinking water to Hyderabad and industrial use in Mahabubnagar, Rangareddy and Nalgonda districts, by lifting 90 TMC of flood water in 60 days during flood season from foreshore of Srisailam Project located on Krishna river in Mahabubnagar district to Laxmidevipally near Shadnagar, which is the highest elevation in between Mahabubnagar and Ranga Reddy districts. AP's TDP government wrote a letter to CWC chairman to state the project, along with Nakkalagandi, planned on the surplus waters of Krishna, is being taken up without approval from by Krishna River Management Board (KRMB). AP said this project violates the bifurcation Act-2014.
Pattiseema Lift Irrigation project: Andhra Pradesh is taking up this project as a part of the Polavaram Project. The view has no takers outside government. As the head works of polavarm need about four years, TDP government says,  it is proposed to divert the waters of Godavari to Krishna river by lifting water by 30 turbine pumps, each of 8 cumecs, at a cost of Rs 1300 crore. Political parties, farmers association cried foul of the project and said the project was a sheer waste of money. Even sections of BJP have reservation. They all say that it is better to spend the money on Polavaram to expedite the completion. Everybody suspected corruption. TDP, however, raised the bogey of development, farmers, suicides, Krishna water to Rayalaeema, to silence opposition.
Chief Minister KCR asked Andhra Pradesh to tell if Galeru Nagari, Telugu Ganga, Handri-Neeva Projects had CWC clearance. CAG lends support of KCR argument. Many Jalayagnam Projects have been taken up without clearance. Some projects such as Gandikota-CBR project are taken up even without sending DPR to CWC. Half of the YSR's Jalayagnam projects are planned without water availability. Andhra Projects need more water than what is available in Krishna River.
Mystery of Flood water: All projects are planned on Flood water. According to Palamuru GO the project draws flood water for 60 days in a season. How many days the flood water is available in Krishna? CAG cites an expert committee report and says the flood days are just 30 and dependability is 45 per cent. While Palamuru needs 60 flood-days, Handri-Neeva is planned to draw flood water for 120 days. With every new project the availability of flood water gets progressively reduced. Where is the water for new projects, a mystery.
Since both states are resorting to build projects on mythical surplus water, they can settle down these issues through negotiations. But, given the regional hatred between the ruling parties, this is unlikely to happen. In fact, experts like S Jeevananda Reddy have alternative mechanisms to address the water needs of Hyderabad. Talking to Telugu360.com, Jeevananda Reddy, a former UN expert, said by arresting wastage of water in Hyderabad, water could be supplied without going in for massive projects which need thousands of crores.