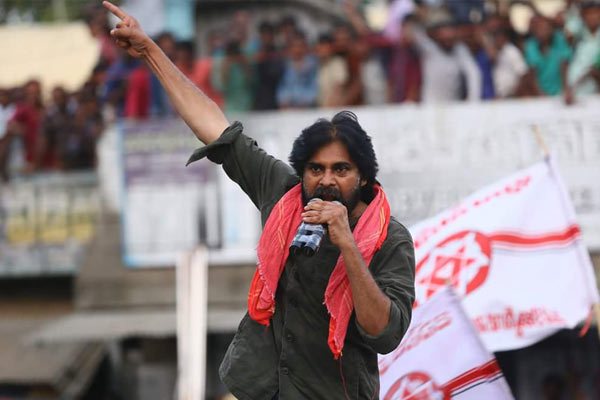 Janasana President Pawan Kalyan has thrown the challenge to minister Nara Lokes to contest and win in direct elections. It is known news that Lokesh was elected as MLC and later became minister.
Pawan criticized that Chandrababu for making his son minister through this indirect route. He told, Chandra Babu knows that Lokesh can not win direct elections and that's why he chose this indirect route. He added, Chandra Babu now wants Lokesh to become CM even though he can't win direct elections. He challenged Lokesh to win direct elections and prove his mettle. Pawan finished his north Andhra tour. He commented that North Andhra is neglected by TDP and that is the reason almost 44,000 people migrated from this region for the sake of employment. Thousands of Jute mill workers are now unemployed because of TDP's policies, he criticized. He also reminded that Uddanam issue and Tumapally sugar factory issues are the result of the neglect of rulers.
He also countered the comments of TDP leaders that Pawan has no knowledge of issues. He challenged, Chandra Babu or Lokesh or Jagan to come and debate with him on any topic. He added, he is not the kind of political leader who depends on IAS or other bureaucrats for understanding issues as he always interact with people and goes through the books by intellectuals of the region to understand the issues. We wil have to wait and see how Lokesh reponds or for that matter if he reponds to Pawan's comments or not.