Pawan Kalyan seeks center's assistance and National media's attention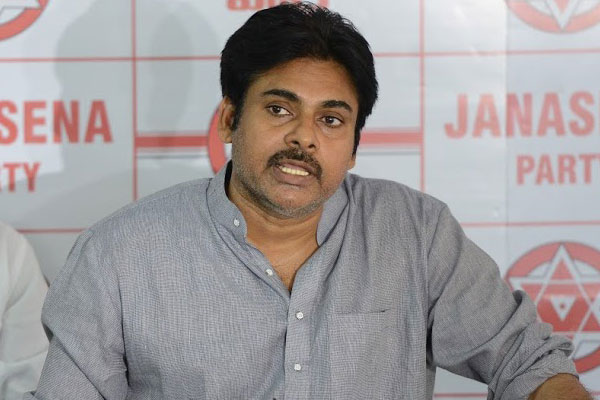 If there is any scheme on which the TRS and TDP governments in states of TS and AP won the 2014 election respectively was the Agriculture Loan waiver scheme. BJP's trump card for winning the UP elections is the loan waiver to farmers. After this scheme was announced, Maharashtra started demanding loan waiver, likewise MP and other BJP ruled states. BJP cleared the air that the scheme is only for Uttar Pradesh
Jana Sena chief Pawan Kalyan today tweeted on the loan waiver scheme and demanded the central government to be impartial in implementing the scheme. He said since they are releasing funds in UP, they should assist the Telugu states where the agrarian economy is grim. In his rant, he raised the North South issue again. However, there is no point in speaking about the divisiveness in the nation as the BJP said they will not implement the scheme for MP or Maharashtra or even for the farmers in Tamil Nadu.
The double standards of BJP were to be discussed and not the disunity. The argument put forth is that, since the loan waiver is promised by Modi, the center is giving relief to the state government. This loan wavier scheme is not a part of 2014 Lok Sabha election manifesto. This is a special offer only to win the state assembly elections. TRS has no chance to argue with BJP as Modi did not say so. But when it comes to Andhra Pradesh, the state is an ally. Modi campaigned along with the JSP and TDP chief, therefore the prejudice is unacceptable. If the provisions of the AP reorganization act are not implemented, there is zero probability for the center becoming the messiah for the state. Furthermore, Reserve Bank of India is seen expressing reservation about loan waiver to all states as it will have negative impact on credit quality in farming. As on January 20, loans to the agricultural sector accounted for 13.7 percent of all outstanding loans.
The UP BJP government's shrewd move is that they put the burden on the center. Because the states where the loan waiver is being implement follows an installment method which is only increasing the value of Non-Performing assets. In the states like AP and TS where the scheme is implemented, it is not waived off in one go. The farmers will be paid in four annual installments. As part of budget, each year the finance minister is announcing the allocations for loan waiver scheme. Because of this installment method, the farmer is stuck with the loan for five years and so he cannot get fresh loans as he becomes defaulter, ultimately resulting in either farmer suicide or elevation of moneylenders. This was something Kalyan should have addressed two years ago. The last time he raised the North South issue, he said it was to get the National Media's attention. Nonetheless, the point that JSP chief raised to assist the states in loan waiver is needed, but constantly bringing in North South divide to get the notice of National Media on this issue is ridiculous.
An excerpt from an article by Indian https://t.co/LOgpS9caKj pic.twitter.com/V5FSBoMHbh

— Pawan Kalyan (@PawanKalyan) March 17, 2017
— Pawan Kalyan (@PawanKalyan) March 17, 2017
— Pawan Kalyan (@PawanKalyan) March 17, 2017
Telugu360 is always open for best and bright journalists. If you want to contribute freelance or work full time or just say Hi, email to
[email protected]