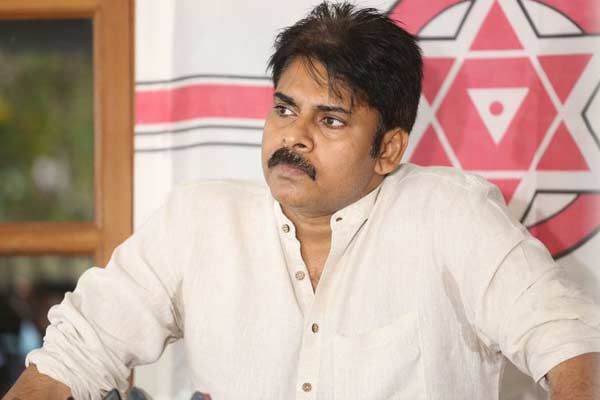 Leading Telugu actor and Jana Sena party chief Pawan Kalyan on Thursday urged all south Indian political parties to join hands and fight what he said was the biased attitude of north Indian leadership.
He launched a scathing attack on the Bharatiya Janata Party (BJP) for its former MP Tarun Vijay's remarks about the skin colour of south Indians.
In a series of tweets, the actor-politician said the parties of south India should come on a common platform to get a better deal from the central government for their respective states and to fight the bias towards the region.
He agreed with CPI leader K. Narayana's statement that in Tarun Vijay's remarks, he saw a BJP agenda to bring about a south-north divide.
"Tarun Vijay's demeaning racial remarks towards south Indians is a fine example of how the snobbish north Indian elites and political classes view our 'Dravida Bharatha' and its people," he tweeted.
"To BJP leadership and to Tarun Vijay: We are in 'Down South' and we are foundation of this Nation, not your 'Up North' political leadership foot stand."
Pawan also slammed the Telugu Desam Party (TDP), saying it had no right to compromise on the promised special category status with the Centre as the people of Andhra Pradesh brought TDP and BJP into power, trusting they would accord special category status to the state.
He urged the TDP not to mortgage the self-respect of the people of Andhra Pradesh for personal benefits.
The actor tweeted that it was quite disheartening to see central minister and TDP leader Ashok Gajapati Raju's silence and absence of TDP MPs in Parliament when the discussion on special status to Andhra Pradesh came up.
"I think TDP MPs have forgotten the insult of their MPs getting beaten by North MPs in the parliament during the state bifurcation," he remarked.
"Attitude of our political class (in Delhi). You put us down by our skin colour, we are ok, you mock at us by speaking in our Dravida tongue, we are ok; in Parliament you kick us, abuse us and divide us, we are ok. And we are ok to be slavish and subservient at the cost of our people's self-respect as long as you do not deny us our contracts, business opportunities, bailing us out from our scams and wrongdoings."
Pawan praised Yuvajana, Shramika, Rythu (YSR) Congress Party, saying its MPs were doing a commendable job in pursuing the special status issue with the Centre.
The actor, who campaigned for BJP-TDP alliance in the 2014 election, last year distanced himself from the coalition after the Centre refused to accord special status to Andhra Pradesh. He had since been targeting both the parties.
Last month, he announced that Jana Sena will contest 2019 the elections in both the Telugu states of Andhra Pradesh and Telangana.