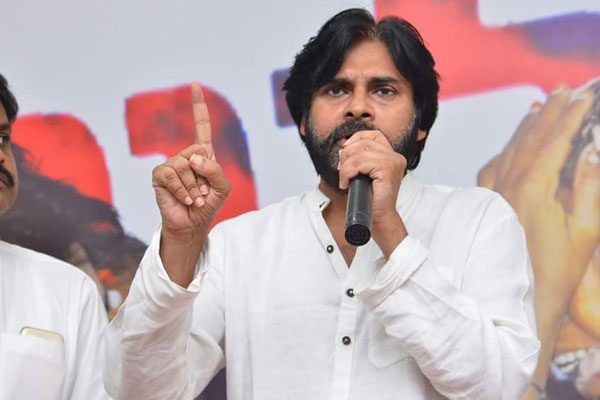 Janasena Chief Pawan Kalyan has issued an ultimatum to the Andhra Pradesh State Government. The Janasena leader is currently touring Srikakulam district in Andhra Pradesh. Addressing the problems of the kidney patients in the district, he breathed fire on Chandrababu Naidu and the state government.
'It is shameful that we don't even have a Health Minister. The government should immediately take measures and make sure that safe drinking water is supplied to the 7 villages that are badly affected by the kidney disease in Srikakulam. If the Government does not appoint the Health Minister within the next 48 hours, I will protest by doing hunger-strike right from here itself.
The government will be held responsible for the repercussions. Despite not being in power, I am able to respond to the problems faced by the people. And how is it possible to resolve the problems if the people sitting in the power do not respond?' said Pawan Kalyan.
The Janasena Chief also hinted that he would take key decisions during this tour. What started as an another 'routine' political tour is turning out to be a focal point in AP Politics.